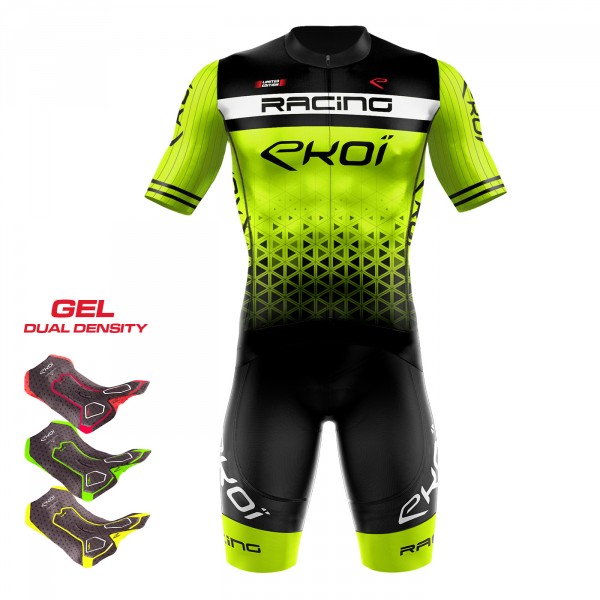 Gear 3D GEL EKOI LTD RACING Neon Yellow
£167.73
£203.05
3 x interest-free payments :
£55.91
We welcome your feedback !
Shipping and returns
Free returns Except during official French sales periods : Returns policy
Shipping information to : France

Delivered between 10/04 and 13/04
For any order placed before 12.00, delivery in 1 to 3 days.
Free delivery starting from £61.80 purchase
Price :
£7.05
Special gift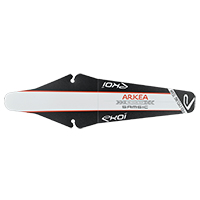 For every order over 69€, EKOI will include one free limited edition EKOI COFIDIS mudguard.
Offer valid while supplies last, based on the total amount before shipping costs.
BIBSHORTS 3D GEL EKOI RACING LTD NEON YELLOW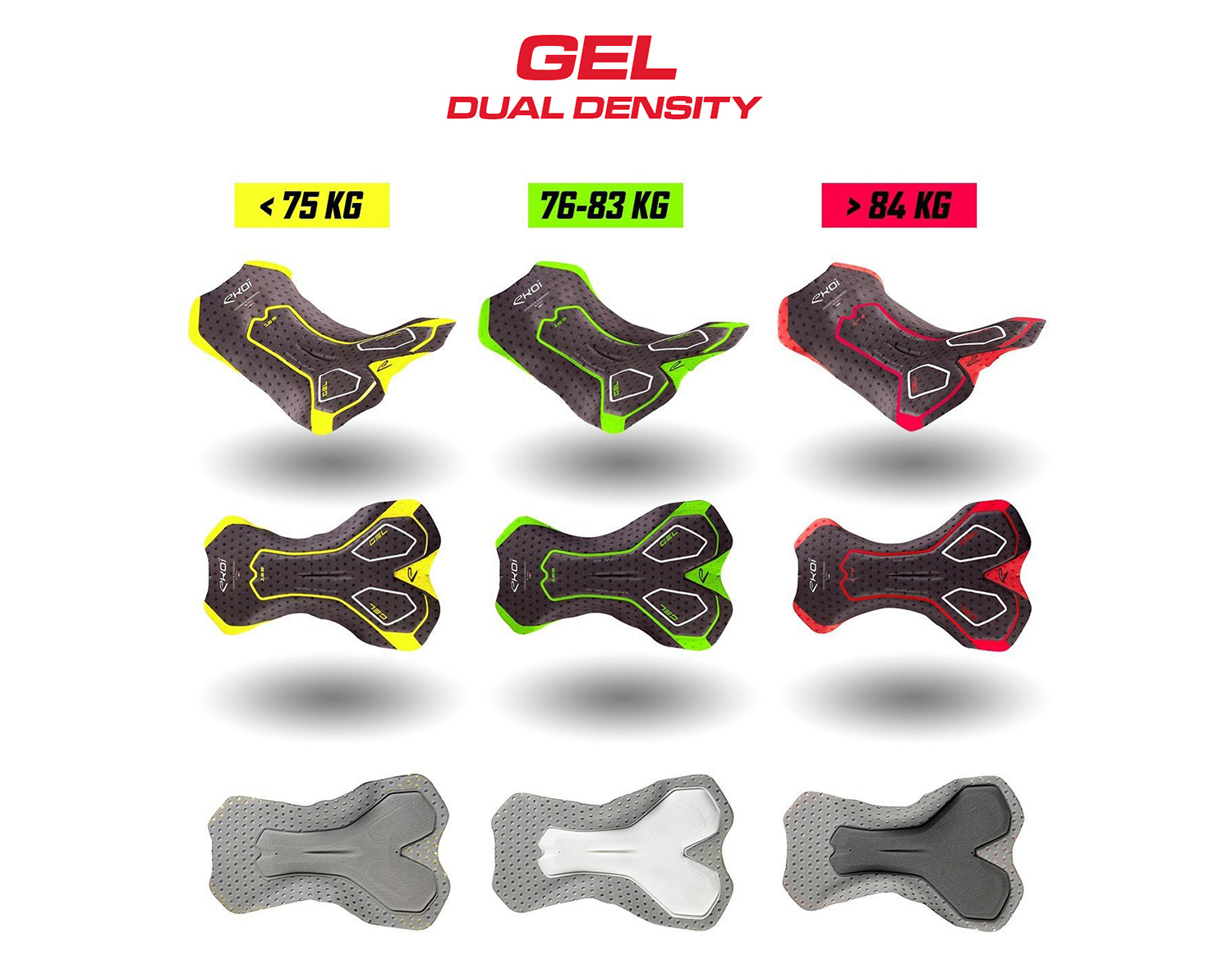 Product info
JERSEY EKOI RACING LTD NEON YELLOW
This gear is a comfortable & aesthetic high-tech.

It is firstly for at competitors or regular cyclists. We have selected the best fabrics made in Italy specially for competitive cycling.

The jersey is made of 4 different fibers : windproof on the front, very light in the back, elastic on sides & second skin effect on the shoulders & sleeves ...

Shaped cut, the back of the jersey is lengthened for good protection of the kidneys in the lying position, the sleeves are longer than normal (like the pros) & laser cut (without hem)… this jersey of very high quality to allow you to practice your favorite sport in the best possible conditions & with the most beautiful possible look

BIBSHORTS 3D GEL EKOI RACING LTD NEON YELLOW
The GEL EKOI LTD RACING cycling shorts are designed with a lycra thickness of 250 gr which combines softness, flexibility, resistance & evacuation of sweat. The bibshorts are forgotten but give you perfect comfort.

When you put on these EKOI bibshorts you immediately feel a differenc, sleeving & movement freedom perfectly adapted to your body that will never leave you ...
Product features
JERSEY EKOI RACING LTD NEON YELLOW
- 4 different made in Italy fabrics
- Laser cut aero fabric sleeves
- YKK invisible zip
- 4 back pockets, 1 zipped
BIBSHORTS 3D GEL EKOI RACING LTD NEON YELLOW
- New EKOI GEL dual density padding adapted to your weight
- Latest generation of even lighter & more ventilated GEL padding
- Comfortable & very resistant sport Lycra
- Muscle gain & perfect support when pedaling.
Use
JERSEY EKOI RACING LTD NEON YELLOW
Competition or road training
BIBSHORTS 3D GEL EKOI RACING LTD NEON YELLOW
- Competitors or for good level cyclists
Technical features
JERSEY EKOI RACING LTD NEON YELLOW
4 different & complementary technical fabrics :

FRONT PANEL : EXCLUSIVE EKOI VITDRY FIBER :
- Captures sweat & wicks it away very quickly to keep the torso dry.
- Windproof
- Solidity
- Softness
- Elasticity

SLEEVES : EKOI AERO FIBER :
- Laser cut non-flammable fiber
- Second skin effect
- Breathable
- Elasticity
- No seam at the bottom of the sleeves

BACK : FIBER MITI EXTRAFIL :
- its very airy structure wicks away perspiration
- Ultra breathable & ventilated

SIDE : FIBER MITI FULL MOON :
- Micro perforated
- High elasticity

- Self-locking YKK zipper (reliability)
- Zip garage (to protect the shorts from friction from the closure of the jersey)


ELASTIC HOLDBAND:
- Wide band on the front of the jersey (6.5 cm).
- Bevel cut to optimize comfort.
- 2.5 cm elastic band with silicone on the back and sides of the jersey for optimal support and kidney protection.

BACK POCKETS:
-3 classic pockets 1 pocket with zipper
- Officer collar:
- Classic cut, height 4 cm
BIBSHORTS 3D GEL EKOI RACING LTD NEON YELLOW
DOUBLE DENSITY GEL padding
- The injected gel does not wrinkle or deform
- Optimized drying & sweat wicking (the pads remains dry throughout your rides) thanks to the perforations of the whole pad
- Elasticity (the padding is forgotten & adapts to your buttocks).
- Made in Italy.


LYCRA SPORT:
- Breathability
- Resistance
- Muscle support
- Freedom of movement
- Lightness
- Elasticity
- Softness

MICRO PERFORATED ELASTIC BANDS WITH SILICONE INSERTS:
- 7.5 cm
- Large elastic micro perforated elastic bands with silicone for perfect support without tension at the thighs.


STRAPS:
- In stretch & breathable mesh for a comfortable & effective support without tension at the shoulders.
Material
JERSEY EKOI RACING LTD NEON YELLOW
Fabrics made in Italy
- 80% polyester
- 20% elasthane
BIBSHORTS 3D GEL EKOI RACING LTD NEON YELLOW
Padding + lycra + elastic straps made in Italy.
- 72% polyester
- 28% elasthanne
Washing instructions
JERSEY EKOI RACING LTD NEON YELLOW
machine wash 30° C
No tumble dry
No softener
No dryer
No ironing
BIBSHORTS 3D GEL EKOI RACING LTD NEON YELLOW
Machine wash 30°C
No tumble dry
No softener
No dryer
No ironing
JERSEY EKOI RACING LTD NEON YELLOW

|   | Weight | Max Size |
| --- | --- | --- |
| S | < 65 kg | < 1.70 m |
| M | 65-69 kg | 1.78 m |
| L | 70-74 kg | 1.83 m |
| XL | 75-80 kg | 1.88 m |
| 2XL | 81-86 kg | 1.93 m |
| 3XL | 87-92 kg | > 1.93 m |
BIBSHORTS 3D GEL EKOI RACING LTD NEON YELLOW

|   | Weight |
| --- | --- |
| S | < 60 kg |
| M | 61-72  kg |
| L | 73-78 kg |
| XL | 79-89 kg |
| 2XL | > 90 kg |
Sale type

: new

Range

: Limted edition