We welcome your feedback !
Livraison et retour
Retour offert Hors periode de soldes : Conditions de retour
Information de livraison a destination du pays : United States

Livre entre le 28/05 et le 30/05
Delivery in 1 day by end of day for deliveries in the same country, 1 to 5 days by end of day in the rest of the world.
Prix :
£35.23
Special gift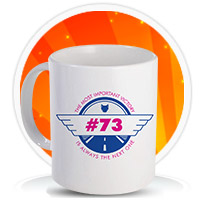 For any order over €69.99 in invoiced purchases, EKOI will give you 1 free Quickstep Collector's MUG. Offer good while supplies last.
Product info
The new EKOI STELVIO collection is a high-tech, comfortable, aesthetic outfit designed for riding at very high temperatures above 25°C.

It is designed for competitors or serious cyclists. We selected ultra-light fabrics made in Italy especially for riding in very hot weather.
The jersey is made of 3 different fabrics: wind-breaking and micro-perforated in the front and back, elastic and perforated on the sides, and a second-skin effect with ventilation on the sleeves...

It has a fitted cut without a collar, and the back of the jersey is lengthened for better protection of the lumbar region when riding in the drops. The sleeves are longer than usual (like the pros) and laser-cut (no hem). This jersey is meticulously designed, allowing you to practice your favorite sport under the best possible conditions while looking great.
Use
- Competition or road training in very high temperatures.
Technical features
4 different and complementary technical fabrics:

FRONT PANEL and BACK MICRO FM FABRIC:
- Captures and wicks sweat quicky to keep your torso dry.
- Wind-proof.
- Micro-perforated fabric
- Soft.
- Elasticity.


SLEEVES: EKOI MESH ELASTIC:
- Laser cut, snag-proof fabric
- Second skin effect.
- Mesh fabric
- Elasticity.
- Hem-free finish on sleeves.


SIDES: VENTILATED EKOI ELASTIC:
- Mesh elastic fabric
- Flexibility and softness


ELASTIC SUPPORT BAND:
- Elastic band with silicone at the hem of the jersey keeps it snugly in place on the torso.

BACK POCKETS:
-3 classic pockets with non-ventilated and solid fabric for a snug fit of objects in rear pockets.
Material
Fabric made in Italy:
- 84% Polyester
- 9% Polyurethane
- 7% spandex
Washing instructions
- Machine washable at 30°
- Do not wring.
- Do not use fabric softener.
- Do not machine dry.
- Do not iron.
| | | |
| --- | --- | --- |
| S | < 65 kg | 1.75 m |
| M | 66-72 kg | 1.80 m |
| L | 73-78 kg | 1.85 m |
| XL | 79-85 kg | 1.90 m |
| 2XL | 86-92 kg | 1.95 m |
| 3XL | >93kg | > 1.95 m |
Sale type

: new

Temperatures

: 25°