EKOI 70's vintage road shoes
We welcome your feedback !
Delivery options and returns
Shipping information to :
United States

Shipping cost £35.07
Delivery between 21/05 and 23/05
Delivery in 1 day by end of day for deliveries in the same country, 1 to 5 days by end of day in the rest of the world.
Free returns (Except sale periods)
Special gift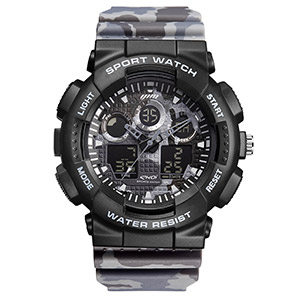 For any order over £130, you will receive an LTD EKOI WATCH
Offer valid while supplies last, based on the total amount before shipping costs.
Product info
Ekoi is particularly pleased to offer you these vintage (70's) road shoes specifically for the passionate (and nostalgic) cyclist, not necessarily the head unit watt-watching cyclist but the "do it with panache" cyclist, also for the cyclist looking for modern but stylish gear!
Product features
- For that 70's look (lace-closure and perforated finish)
- Carbon/fibreglass sole: stiffness index of 8 (to compare with the EKOI R3 stiffness index of 9 and the EKOI R4 stiffness index of 10)
- Synthetic leather tongue (soft, breathable and perforated)
- Easy care
Use
For use: Road cycling for the stylish cyclist looking to mix style and modernity with the carbon and fibreglass sole stiffness index of 8
Technical features
The sole:
- Composite carbon and fibreglass sole
- Standard 3-bolt cleat fitting (LOOK/SHIMANO) system compatible with all main pedal types
(SHIMANO, LOOK, SPEEDPLAY with adaptor) and indicator for easy cleat positioning and fitting
- Sole with 2 vents

The upper:
- Upper in synthetic perforated leather (easy care)

The weight:
- 240 g in EU size 40
- Available in black only, supplied with 4 different lace colours (for easy mix & matching): red, white, green, black


FOOT LENGHT

(see above)

EKOI

Size

You're using SIDI shoes:

Choose a smaller size
EKOI

You're using SPECIALIZED shoes:

Choose the same size
EKOI

En cm

24,5

39

40 SIDI

39 SPE

25

40 Ekoi

41 SIDI

40 SPE

25,6

41 Ekoi

42 SIDI

41 SPE

26,2

42 Ekoi

43 SIDI

42 SPE

27,1

43 Ekoi

44 SIDI

43 SPE

27,6

44 Ekoi

45 SIDI

44 SPE

28,2

45 Ekoi

46 SIDI

45 SPE

29,1

46 Ekoi

47 SIDI

46 SPE
Sale type

: new

Range

: Limted edition
Ekoi 70's vintage road shoes

not tested yet in racing but feels good and very light.