Road Shoes EKOI R4 EVO Flash Navy
Your opinion interests us !
Special gift
---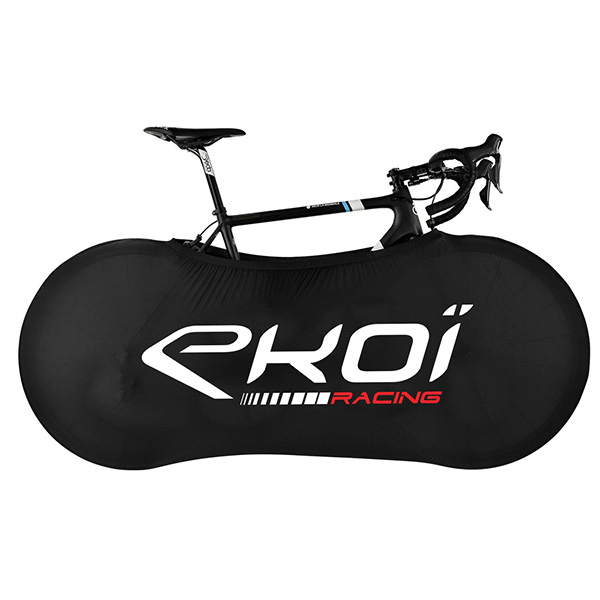 For all order over 159€* we offer 1 article among an EKOI selection.
*Offer valid  whilst stocks last, port fees excluded
Details
This new model perfectly transmits power while maintaining appreciable comfort for long distances in racing or training.
The foot is perfectly supported, without any discomfort, thanks to the 2 ATOP® tightening wheels.

The iridescent blue color, makes this model is a very original & stylish product.
Products benefits
- Iridescent design : Changes color depending on the viewing angle & the light !
- Ultra light 6mm TECH 3K carbon sole : Rigidity index 9/10.
- Easy maintenance : A sponge is enough
- 2 ATOP® wheels : micrometric adjustment, quick settings.
- Reflective Ekoï logos : More visibility & safety.
- Compatible with 3-point and 2-point cleats.
Features
Sole :
- Ultra light 3K carbon composite outsole
- Very efficient ventilation system (8 ventilations)
- Standard three-hole and two-hole fixing, compatible with all major brands of pedals: Shimano, Look, Time, Speedplay ...
- Perforated insole for better moisture wicking

Top :
- Synthetic leather upper and tongue for easy maintenance with a slightly soapy wet sponge.
- Perforated upper and tongue for optimal ventilation
- Padded tongue for maximum comfort
- Closure with 2 ATOP® wheels for a micrometric adjustment, quick adjustments and a more elegant profile
- Reflective elements (Ekoï Logos) for more visibility & safety

- Weight : 285g (in size 42)
Use
Road racing/ training
Material
Sole :
- 3K ultra-light composite carbon sole
- Standard 3-bolt Look + Shimano pedal compatbility

Top :
- Synthetic leather (easy care)
- Lined inner anti-bacteria treated
- Quilted, perforated tongue

Heel :
- Lined Spandex Grip : optimal support of the heel



FOOT LENGHT

(see above)

EKOI Size

in cm

Size

24,5

39 Ekoi

25,1

40 Ekoi

25,7

41 Ekoi

26,4

42 Ekoi

27,1

43 Ekoi

27,7

44 Ekoi

28,4

45 Ekoi

29,1

46 Ekoi

29,8

47 Ekoi

30,3

48 Ekoi
Great looking & fitting shoe. Bought a size 46, same size as my trainers & they are a perfect fit. Nice light shoe & a great price with 50% discount in your sale.

Constantinescu M.

01/06/21

Perfect fit. Very good material quality. Awesome color.

The blue color change is awesome. They fit true to size and are comfortable.

I bought these as a Christmas present to myself so not used them on a serious ride yet, but first impressions are very favourable. The sizing guide on the Ekoï website worked well so they are a perfect fit. They are extremely light and finish quality is good. I am looking forward to using them next year, when the weather is kinder.

These shoes fit great, are comfortable and stiff! I love the double boa dials and can really dial in the fit quickly and securely. I highly recommend.

Width is great, I am very pleased. Overall construction of the shoe is top notch quality.
See reviews in all languages