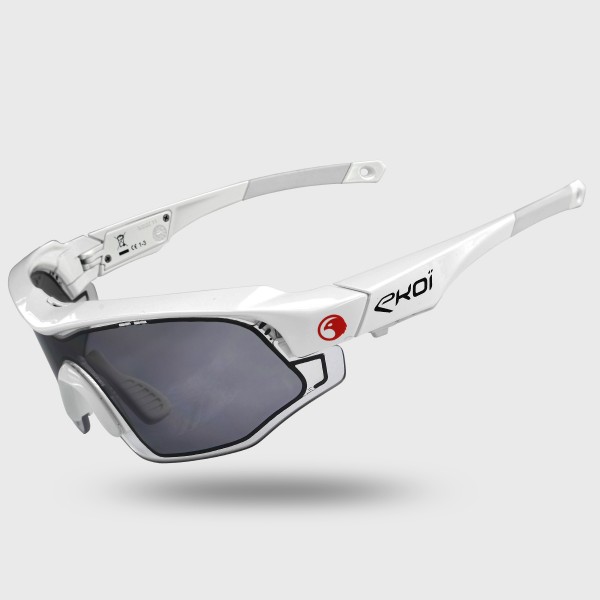 EKOI PREMIUM PRODUCTS
 EKOI has developed a premium range primarily for the use of the fantastic athletes we have the distinct honour to equip. These exceptional champions require the very best products, every gain is important and can mean the difference between the win, a podium place or just a finish. It is perfectly normal that we should make these exceptional products available to all our customers.
Designing a PREMIUM product requires the input of a team of specialists from A to Z and is a task that is far more time consuming and difficult than one might, initially, imagine.
All the products in the EKOI PREMIUM range are designed on the criteria of the pro riders we supply, we listen to what they require, then our design team takes on the task, working with the manufacturer to design a stylish and functional product. We thoroughly test the first prototypes, iron out any problems and only when completely satisfied do we give the go ahead to the manufacturer to begin production.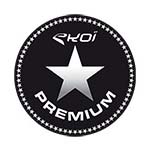 - Product DESIGN is the work of a French or Italian designer, it is then validated and tested by our own in-house team as well as by the same pro riders who initially tasked us.
- The product is developed by our designers, who work exclusively for EKOI.
- The product is tested at least 3 times in real conditions before approval for sale.
- The product is made using the best available materials.
- Production is 100% made in EUROPE (for optimal quality control of the materials used and the finish that must be PERFECT).
The aim is not to obtain excellent value for money but, above all, to create the best available product whatever the cost and the time required to take the product to market. Our levels of stock will purposefully remain low and the product life of each individual product is strictly linked to it's continued use by the athletes we supply (the product will remain available for as long as it is being used by our pro riders)
Only SILVER and GOLD VIP Club discounts will be accepted.
All promotional codes can not be applied to PREMIUM products
We welcome your feedback !
Shipping and returns
Free returns Except during official French sales periods : Returns policy
Shipping information to : France

Delivered between 20/02 and 22/02
48/72h to your door or at the post office
Price :
£4.98

Delivered between 19/02 and 21/02
For any order placed before 12.00, delivery in 1 to 3 days.
Price :
£6.64

Delivered between 24/02 and 26/02
Delivery in a pick-up point of your choice in 4 days.
Free delivery starting from £33.23 purchase
Price :
£4.15

Delivered between 20/02 and 24/02
For any order placed before 12.00, delivery in 1 to 3 days.
Free delivery starting from £66.46 purchase
Price :
£5.81
Product info
EKOI E-LENS SUNGLASSES, a veritable revolution not just in the field of sport eyewear, but all sunglasses in general, as the lenses darken or lighten in a tenth of a second as per the immediate sunlight intensity.

With this wholly-new concept, the tint of your sunglasses changes instantaneously (as fast as blinking) and offers you perfect vision in all circumstances (e.g. in the shade of trees, tunnels or when descending at speed into and out of shadows and shade).

You will no longer be dazzled by strong sunlight.
Product features
. Darkens or clears in less than a 10th of a second
. Cuts out dazzle caused by suddenly riding into intense sunlight or that of darkness when suddenly riding into an area of shade
. 70 hours battery run time (the equivalent of 14 5-hour rides before the next recharge
Use
For use:
Road or MTB cycling, the E-lens concept guarantees you perfect vision at all times
Technical features
Battery rechrged by mini-USB cable
. 2 hours charge time for a battery completely flat
. When the battery is being charged, the lens turns dark and turns clear once fully recharged.
. Choice of automatic or manual modes, press the button (on the frame arm) for 3 seconds to swap into auto mode; when the lens flashes by darkening and lightening you are in auto mode.
. Operates in ambiant temperatures from -10° to 45°C
. Sunglasses weight 45g
Material
. TR 90 frame
. Lens in unbreakable polycarbonate
Washing instructions
Clean the lens in warm water and dry with a micro-fibre cloth to prevent scratching
Sale type

: best selling

Range

: EKOI PREMIMUM