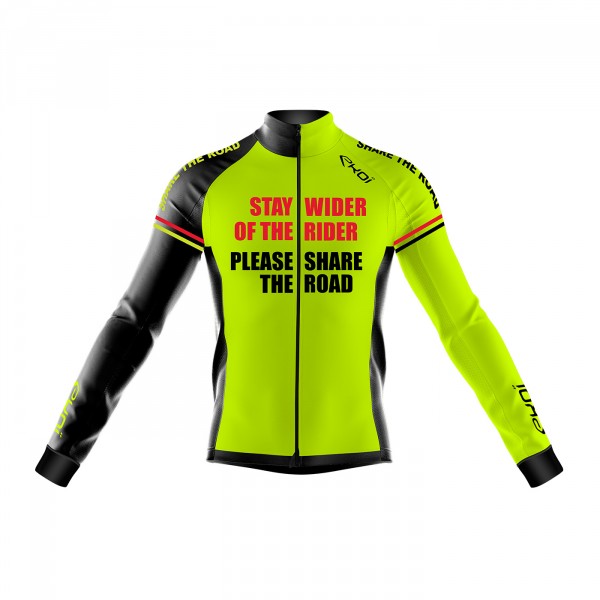 Winter Jersey EKOI STAY WIDER Neon Yellow
We welcome your feedback !
Shipping and returns
Free returns Except during official French sales periods : Returns policy
Shipping information to : France

Delivered between 14/07 and 16/07
For any order placed before 12.00, delivery in 1 to 3 days.
Free delivery starting from £89.52 purchase
Price :
£8.94

Delivered between 15/07 and 17/07
For any order placed before 12.00, delivery in 1 to 3 days.
Free delivery starting from £80.56 purchase
Price :
£6.26

Delivered between 17/07 and 20/07
Delivery in a pick-up point of your choice in 4 days.
Free delivery starting from £80.56 purchase
Price :
£6.26
Special gift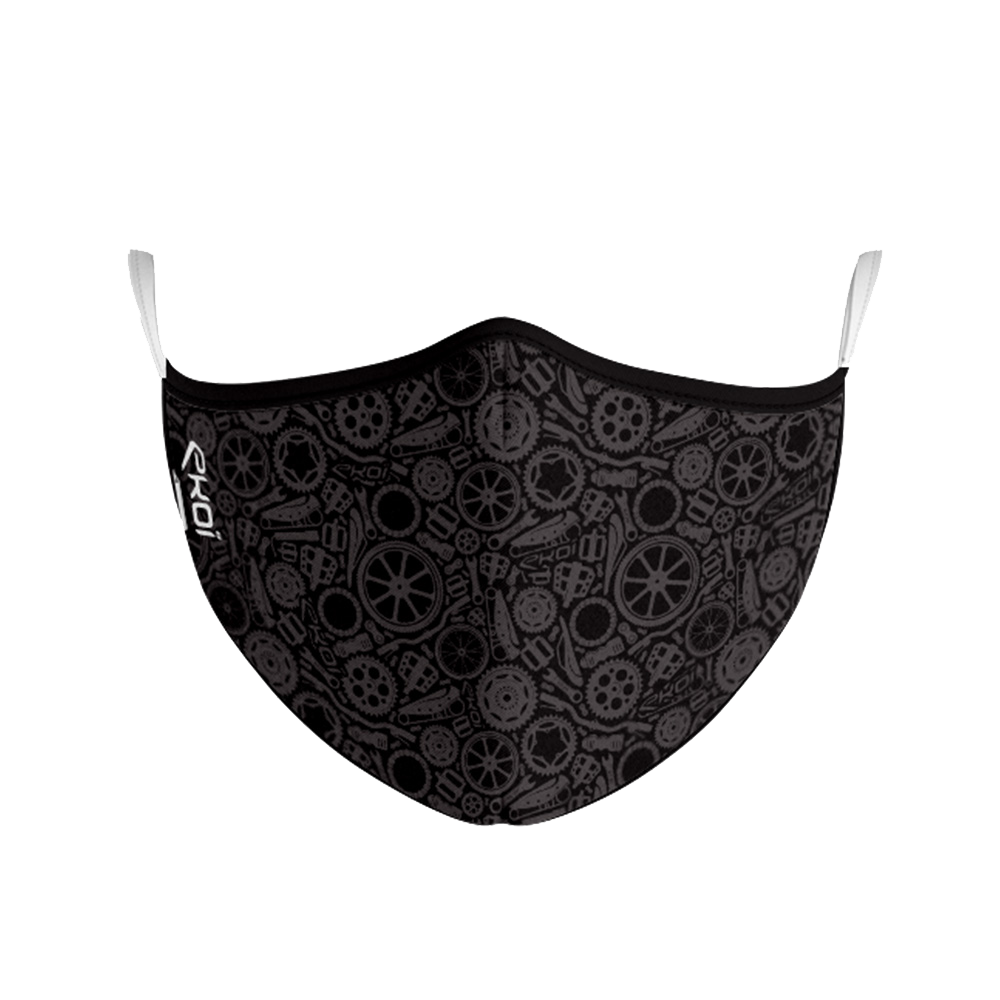 EKOI offers you 1 protection EKOI LTD For all 'free delivery' orders.
*Offer valid whilst stocks last
Product info
Better seen = Better protected on the road ! Discover the new EKOI STAY WIDER winter range and the new Inca Lady Winter collection. Every year many cyclists are victims of a car accident while cycling even if they particularly not annoy motorists. Let's react and wear flashy clothes. If highways are only for cars and motos, roads must be shared : Please Share The Road ! Wearing this EKOI jacket or jersey, you stand out on the road and pass a message to respect the cyclists ! The long-sleeved EKOI STAY WIDER jersey is worn for a large part of the year under a cold weather jacket or simply with EKOI technical underwear in spring or autumn. It is effective down to 7 ° with a technical underwear.
Product features
- Visibility with its neon colors & reflective logo on the back
- Breathable fleece lined fiber made in Italy180 gr
- COLD STOP cuffs (concept developed by EKOI which allows to block the wind & cold)
- Elastic bands (front 5 cm and back) for a perfect fit
Use
- Road & mountain bike
- Effective down to 7 ° range with winter EKOI technical underwear
-To wear most of the year
Technical features
- Fiber made in Italy lined polar & micro perforated.
- Flat seams
- 3 back pockets
- Reflective EKOI logo
- Sizes S to 3XL
Material
- 100% polar lined polyester fiber 180 gr
Washing instructions
- Machine wash at 30 ° maximum
- No dryer
- No ironing
- No dry cleaning
| | | |
| --- | --- | --- |
| S | < 65 kg | 1.75 m |
| M | 65-71 kg | 1.80 m |
| L | 72-79 kg | 1.85 m |
| XL | 80-86 kg | 1.90 m |
| 2XL | 87-93 kg | 1.95 m |
| 3XL | 94-105 kg | > 1.95 m |
Range

: Safety

Temperatures

: 7°
Highly visibly take a stand printing highly normal but somewhat smallish winter jersey.

Super Idee....hoffentlich lesen das dann auch die Autofahrer auf dem Trikot......dass mit dem Abstand halten..

Tres bon produit, super agreable a porter. Cote taille, 1.70m x 72kg, le L est impec.

Je n'ai jamais été déçu des commandes faites auprès de EKOI. J'ai maintenant 70 ans et je ne sais pas combien de temps je vais encore faire du vélo, c'est la raison pour laquelle mes commandes sont plus rares. Mais indéniablement, j'ai toujours été très satisfait des articles que j'ai commandés

Super qualité du produit comparé à d'autres commandés ultérieurement taille nickel couleur très flashy rien à redire.

Beau maillot, confortable et efficace . Mais petit problème de coupe : je mesure 1m82 pour 71 kg et j'ai pris du XL (précédent maillot manches courtes en L est un peu trop petit pour moi) : si le buste est ok pour être porté avec un sous vetement thermique, les manches sont trop longues et bien trop larges.

Maillot très beau, couleur flashy, les voitures ne pourront pas dire qu'elles ne voient pas les cyclistes sur la route. Ne pas hésiter...

Muy buen producto, sobre todo me gustan los colores muy visibles para los vehículos que nos adelantan en el asfalto.

Niveau qualité rien a dire.
À l'inverse du blouson hiver, le maillot hiver je le prends en XXL. hors cette fois ci, c'est taille comme du XL, merci Ekoï pour avoir valider l'échange en XXXL. Cela n'empêche pas d'être un très joli maillot très visible. Question : Pourquoi les textes en Anglais ?

de trui ben ik van tevreden,licht en toch ademend.en warm.en het is een mooie trui met mooie tekening.

Testé dans le vent et par 5°C, il est comme annoncé...Parfait dans ces conditions avec un sous-vêtement technique (désolé, pas de chez Ekoi...