We welcome your feedback !
Shipping and returns
Free returns Except during official French sales periods : Returns policy
Shipping information to : France

Delivered between 15/07 and 17/07
For any order placed before 12.00, delivery in 1 to 3 days.
Free delivery starting from £89.56 purchase
Price :
£8.95

Delivered between 16/07 and 20/07
For any order placed before 12.00, delivery in 1 to 3 days.
Free delivery starting from £80.61 purchase
Price :
£6.26

Delivered between 20/07 and 22/07
Delivery in a pick-up point of your choice in 4 days.
Free delivery starting from £80.61 purchase
Price :
£6.26
Special gift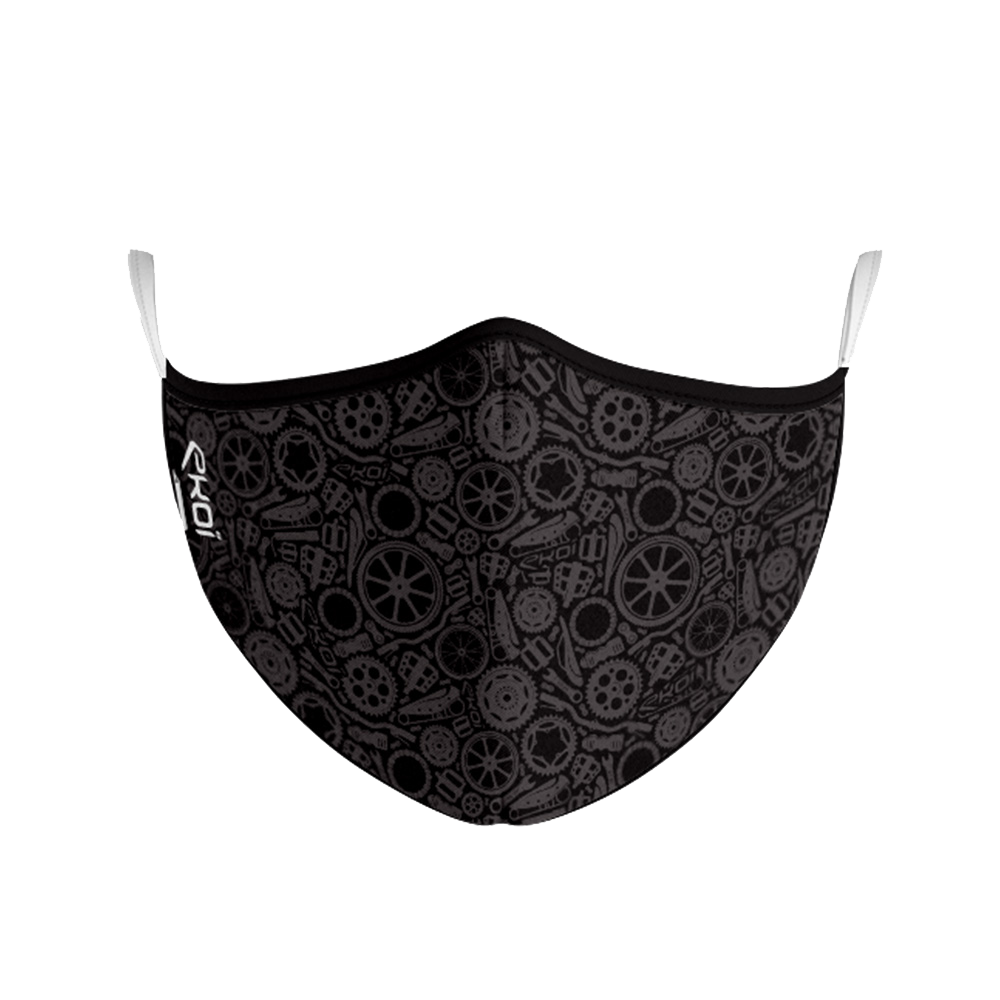 EKOI offers you 1 protection EKOI LTD For all 'free delivery' orders.
*Offer valid whilst stocks last
Product info
A bib shorts with anti-abrasion fabric.

We had developed this shorts to better protect the riders of Team ARKEA SAMSIC in case of fall and avoid wounds on skin that can have serious consequences (sleep and difficult recovery, pain due to friction of the fabric on the skin,everyday care ...)

Ceramic particles are included in the fiber without altering the softness or suppleness of lycra so that in case of fall it does not tear off and protects the skin thanks to anti abrasion properties.

Johan chose the ceramic fabric for the manufacture of this model in his name.
Product features
- Anti abrasion fabric with inserts composed of ceramic particles on the side of the thighs and hips to limit injuries and burns in case of a fall.
- SKIN EKOI GEL INJECTION:
New concept of INJ medical gel Injection (EKO exclusiveI) located specifically at the level of the ischions.

- Medical gel with shape memory.
- Skin with integrated carbon wire to evacuate moisture & perspiration on the entire surface of the skin, the skin remains dry throughout your trip.
- 2 polyurethane densities 90 & 110 mm for an incomparable comfort of ischions.
- Made in EUROPE.

- Not printed LYCRA (opaque black).
- Manufactured & made in Europe.
Use
Road
Technical features
- Micro perforated holding tape with silicone.
- Elastic seamless braces (soft and comfortable)
- Stretch mesh back to evacuate sweat.
- Flat seams

5 Sizes: S / M / L / XL / 2XL
Material
- 72% nylon.
- 28% elastane.
Washing instructions
- Machine program 30 °.
- No dryer or ironing.
- Wash if possible in a white mesh bag to preserve colors and avoid rubbing with other products that could damage fabrics (very aggressive Velcro style with lycra).
|   | Weight |
| --- | --- |
| S | < 60 kg |
| M | 61-70 kg |
| L | 71-77 kg |
| XL | 78-85 kg |
| 2XL | 86-95 kg |
Johan Museeuw by EKOI
3 times winner of the Tour des Flandres
Very comfortable fit and great quality for the price I would definitely recommend

Buena calidad y muy comodo

bonne couture , tres confortable , un beau dising

c'est un cuissard comme seconde peau j'adore,je vous le conseille fortement...

Le cuissard maintient bien, il est très agréable à porter ! Il a une bonne protection pour la selle !

Buena relación calidad / precio.

Préférence tel est son nom !

Un très bon maintien, pas de faux plis, une 2éme peau, j'adhère


Cuissard gel johan museeuw

Très bon cuissard, taille M pour 1,75 et 62 kls , je reccomande.

Cuissard de très bonne qualité et super agréable

Estéticamente muy bonito y la badana perfecta

Tres bonne qualité mais produit trop grand par rapport à votre tableau de taille

Ruecksendung weil zu klein

hallo,rnich habe bei meiner ruecksendungsanforderung angegeben, das die hose zu klein ist und ich daher eine xl benötige.rnwird mir die hose in xl automatisch zugesandt oder muss ich sie neuerlich bestellen ?rnvielen dank,rnwolfgang teuschitz

Hallo Wolfgang, wenn Du die Rücksendung online angekündigt hast und da den Umtausch und die neue Größe angegeben hast, dann erfolgt alles automatisch und wir schicken Dir die neue Größe zu sobald Deine Rücksendung bei uns eingegangen ist. Grüße vom EKOI Team

taille impeccable : L pour 1.72m et 70 kg
agréable et confortable: sortie de +/-4 heures


Perfektní dres skvěle padnoucí. Vynikající zpracování. TOP produkt.