WindProof EKOI Jacket BLACK
This windproof and breathable jacket has been designed to protect you from the weather, it can accompany you throughout the season because it stores very easily in the pocket.
Products benefits

- Windbreaker.
- Breathability.
- Central rear pocket.
- Reflective elements on the front and rear.
- Light and soft fabric.
- Folds and stores in the central rear pocket.
- Elastic at the end of the sleeves and at the bottom of the jacket.
- Self-locking zip.
- Waterproof rating: 5000 Schmerber (5000 mm).
Use
Can be worn from 8 ° to 17 ° during training starts or in changing weather conditions (wind or humidity)
Material
100 % Polyester
Washing instructions
Machine wash 30°C
No dryer nor ironing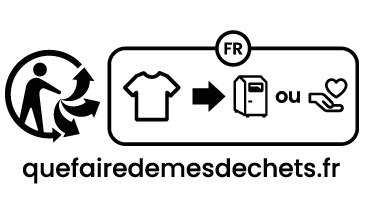 |   | Poids | Taille maximum conseillée |
| --- | --- | --- |
| S | < 65 kg | < 1.75 m |
| M | 66-75 kg | 1.80 m |
| L | 76-85 kg | 1.85 m |
| XL | 86-91 kg | 1.90 m |
| 2XL | 92-97 kg | 1.95 m |
| 3XL | > 97 kg | > 1.95 m |
on 193 reviews
of which 8 in your language
Carlos R L.

24/02/2022

Age: 45-54

Level: Advanced

Pratique: MTB, Road

Feels good. I'm yet to use it outside but is comfy on the trainer

Mark L.

16/12/2021

Age: 25-34

Level: Advanced

Pratique: Road

Solid windproof jacket that fits in your back pocket perfectly.

Roman S.

12/08/2021

Age: 35-44

Level: Beginner

Great quality, good fit, pleasure colour.

Craig F.

22/11/2020

Age: 55-64

Level: Amateur

Have long needed/wanted a simple lightweight wind breaker for the fall/spring season that didn't have to be water repellent (which typically meant non-breathable). This one definitely hits the mark for lightweight and works very well in stopping the wind allowing me to wear lighter layers underneath and prevent excessive sweating. Highly recommend.

Daniel P.

03/11/2020

Age: 45-54

Level: Advanced

Well shaped jacket for cycling. A thinner material than I expected but should keep the wind off me. Size medium fits good, 178cm and 73kgs.

Bruce A.

16/10/2020

Age: 45-54

Level: Beginner

Perfect just what I needed light weight and durable

Bruce A.

16/10/2020

Age: 45-54

Level: Beginner

Perfect just what I needed light weight and durable

Andreas L.

07/10/2020

Age: 25-34

Level: Advanced

with 187cm the size L fits