4 different styles in one frame.
Better looking, more aggressive, offering more options, better: "we don't stop until we push the limits of our possibilities."

The PERSOEVO9 is the result of the collaboration between our development team and professional riders who test and wear our products.

Designed and manufactured in Italy, assembled in our laboratory in France these glasses offer a level of customization that make each model an exceptional product.
Features:
- The first 4-in-1 EKOI pair
- Ventilated temples
- Ventilated top bar
- Goggle weight: 43 gr (in full version)
- Adjustable nose bridge (gap and depth)
- compatible with new PERSOEVO OPTICAL INSERT 9
Model available with corrective lenses at your sight:

Recover the pleasure of riding in comfort and safety... Go even further in the PERSONALIZATION of our EKOI models with a screen perfectly adapted to your eyesight.
The EKOI sport optical is a new way to enjoy the pleasure of riding.
Like Guillaume MARTIN, Jesus HERRADA... trust EKOI to ride with corrective lenses that fit your vision.
How to order your eyeglasses ?
You just have to order via the configurator and transfer us your prescription after your spend
Order your EKOI eyeglasses
MOUNTING and DISMOUNTING the SCREEN: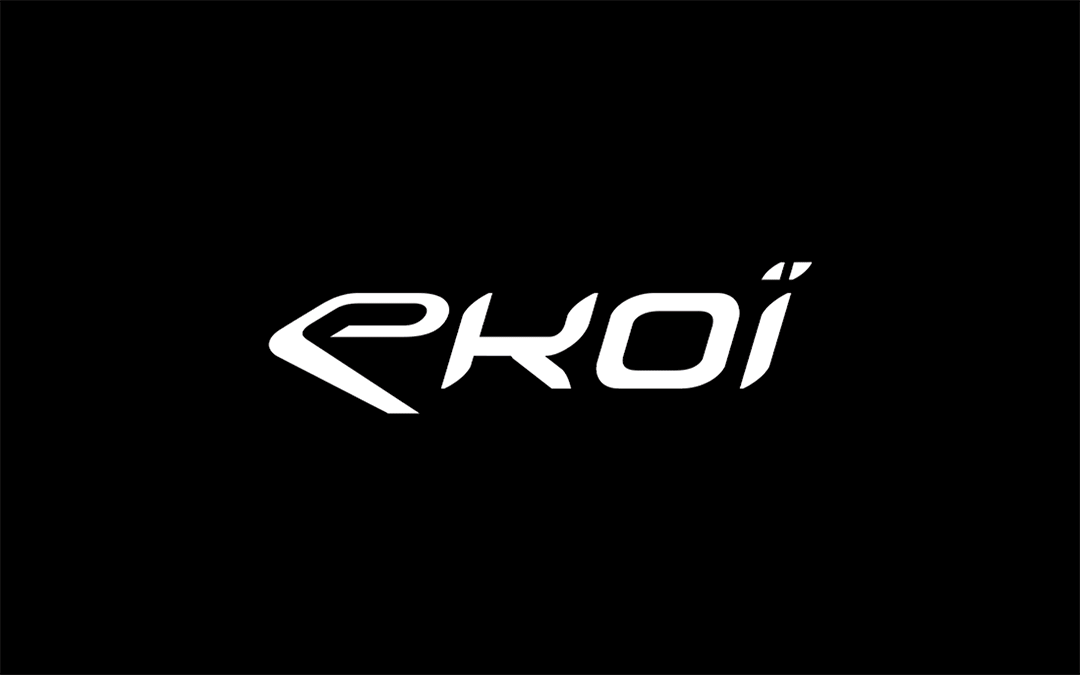 The Zeiss PERSO EVO 9 MADE IN ITALY Screens:

These high-performance screens not only give your scope a unique and trendy look, but they also guarantee ideal vision in all weather conditions.
They provide full protection against UVA (Present even on cloudy days and accounting for 95% of UV) and UVB (which accounts for 5% ) responsible for tanning but also for sunburns and sunburns.


The Zeiss cat 3 sunscreens ( Revo red , Revo blue , Revo mirror )
Suitable for high light conditions they guarantee excellent colour contrast, improving your vision in bright sunlight.
All road details are accentuated to optimise your training or competition conditions.



The Zeiss cat 2 Red sunscreens
are designed for mixed weather with variable light conditions (between sun, cloud and rain).
They guarantee excellent colour contrast, improving your vision in mixed or average light conditions.
Your vision is more accurate.
The Zeiss cat 1 sunscreens ( Orange or Yellow )
are designed for overcast, rainy or foggy weather.
They guarantee excellent colour contrast, improving your vision in very low light conditions.


The PH cat 0-3 (Photochromic) lens
An exceptional comfort. This "variable tint" lens adapts to changes in light in a matter of seconds.
Ils sont ainsi parfaitement adaptés à votre vision par tous temps.

Tous nos écrans sont conçus pour protéger et améliorer votre vision en toutes circonstances.

Le traitement anti reflet améliore la vision et évite d'être ébloui.

Grace au traitement hydrofuge Ri-PEL l'eau et la poussière glissent à la surface du verre et le rend facile à nettoyer.

- Homologué normes CE

La norme CE 1078 est conforme aux lois en vigueur dans les pays de l'Union européenne.
Nous vous conseillons (si vous vivez hors de l'Union européenne) de vous informer sur la norme en vigueur conforme aux lois de votre pays ou de contacter notre service information produit Ekoi qui vous renseignera.
on 161 reviews
of which 17 in your language
Kevin S.

19/05/2022

Age: 45-54

Level: Advanced

Pratique: Road

This is my second pair of Ekoi glasses and as with the first pair, I'm delighted with the second pair. I particularly like the initial engraved on the lens, but overall the quality of the glasses, the lens is as good as ones costing twice as much.

I have recommended these in the past to club mates, who have purchased from Ekoi and will continue to do so again.

Carlos R L.

16/04/2022

Age: 45-54

Level: Advanced

Pratique: Gravel, MTB, Road

Practical. Comfortable. Comes with its own bag to carry. Love it.

Sergio O.

14/04/2022

Age: 25-34

Level: Advanced

Pratique: Road, Running

Perso evo 9 with prescription

This are the best prescription sport sunglasses i could find, and also that i have tried, after a life of trying different ones. The fact that the lens is placed into the lens itself and not an add-on on the inside make them really confortable. also the ability of taking some of the frame out adds to the versatility. I like to use it without the bottom part of the frame for cycling and at the lightest configuration for running. The order process at the website was easy and clear. from the personalization to the order tracking. I was able to input my prescription and confirm it in the chat with the designated optometrist. The packaging and the product itself is premium and you can see the good quality of the materials. paid the import taxes on the shipping company website and received ti with a little present form Ekoi team.

Definitely will get another ones later on with a clearer lens for the winter months.

Craig W.

09/10/2021

Age: 55-64

Level: Advanced

Pratique: Road

Good quality sunglasses. Had great fun picking the various colours to customise them, Really good value and they look great.

Brian S.

03/07/2021

Age: 45-54

Level: Advanced

I have been riding and racing bicycles for over 30 years. I have predominantly used Oakley sunglasses. I recently thought I would get away from the high priced Oakley's that don't seem to last and check out the EKOI line. I am so glad I did. I ordered the EVO 9 in custom colors. These glasses are so amazingly light, comfortable and the peripheral vision is outstanding. The lenses are very good quality and they allow for detailed vision when riding. The attention to details are so nice. The nose piece is moveable to get the perfect fit to your face. I also like the 4 different ways you can wear the EVO 9. I have a very small head and these glasses fit incredibly well. They look and fit so well that I will definitely be switching from Oakley too EKOI. What a great product. Even the box they come in was very high in quality and craftsmanship.



Nick P.

19/06/2021

Age: 45-54

Level: Amateur

Great fit, great build quality, good lenses but

Superb glasses if only they fitted into front of helmet ( kask protone ) for storage it would be a 5 star review.

In all other ways great glasses :)

Chris P.

27/05/2021

Age: 55-64

Level: Advanced

Good quality, comfortable, chromatic lenses are good but could be a little darker in bright sun.

Thurstan J.

27/05/2021

Age: 45-54

Level: Advanced

Its great to be able to customise the colours , got mine matching my helmet and usual kit and the glasses look so good. Well made, light, fit really nicely, superb lens and look damn good. All at a very decent price.

Chris D.

08/05/2021

Age: 55-64

Level: Advanced

Liked them so much suggested them to teammates

Luis T.

23/04/2021

Age: 45-54

Level: Amateur

Richard D.

09/04/2021

Age: 55-64

Level: Advanced

This is the first time I've worn photochromic glasses & I will say I've never seen sunglasses so vibrant & clear. I'm very glad I purchased these sunglasses. The size is perfect & my eyes do not water at all when traveling at fast speeds. These glasses are so light you can't even tell their on if it wasn't for the clarity.

Wyngard M.

05/02/2021

Age: 55-64

Level: Advanced

Excellent glasses, second pair of photochromics from Ekoi.

Mick L.

26/10/2020

Age: 55-64

Level: Advanced

Persoevo9 photochromique glasses

So impressed with the quality and performance of these glasses. Having tried a few non-branded cheap and not-so-cheap versions and also a pair of DHB photochromiques, I have to say these are absolutely brilliant. The change from cat 1 to cat 3 through various light conditions whilst cycling in the mountains is perfect and quick so you don't find that your vision is affected whilst waiting for the glasses to lighten or darken.rnrnFit-wise they are superb, I have a 57cm diameter headsize, average nose and forehead, the glasses cover nicely the eye area and peripheral vision is good. Other glasses I've tried have ended up covering more of my forehead than my eyes and interfered with helmet seating. Vents are effective as no fogging on the lenses during the ride or on brief stops. Of course the personalisation is just the icing on the cake but mainly the performance and fit are the factors that I am so impressed by. rnrnCame in a sturdy lockable robust tin and include lens cleaning spray and cloth and additional bag for the glasses themselves. Only sore point, is that they'd run out of any other colour but white for the nose piece, I'd ordered a mix of red and carbon black for the framework, but that's not a show-stopper.rnrnCan't recommend them highly enough.

Clarke J.

21/08/2020

Age: 45-54

Level: Advanced

Great service and product

The price is very appropriate. Great product and very easy to use. The design is also very cool

Great glasses and lenses. Top class forget Oakley £ for £ these are much much better

I bought a pair of these sunglasses with a mixture of black and carbon elements and the Cat 3 lens around 4 months ago and I can't rate them highly enough. They are an excellent fit and the field of vision is superb with fantastic clarity. Even though I have the Cat 3 lens, I have used them in all conditions and had no issues with clarity of vision.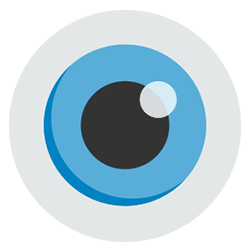 click here !
To find important information regarding corrective lenses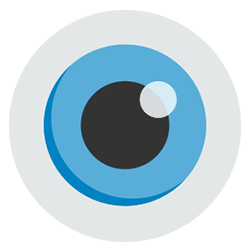 click here !
To find important information regarding corrective lenses