Cycling Tools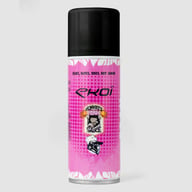 - Eliminates bacteria and bad odors.
- Effectively cleans the inside of your helmetsand shoes.
- Leaves no trace after being wiped off and no greasy protective film.
ssential cleaning kit for the maintenance of your bike.
- Box of 3 products: 1 cleaner + 1 degreaser + 1 lubricant.
- EKOI x MONKEY SAUCE limited edition.