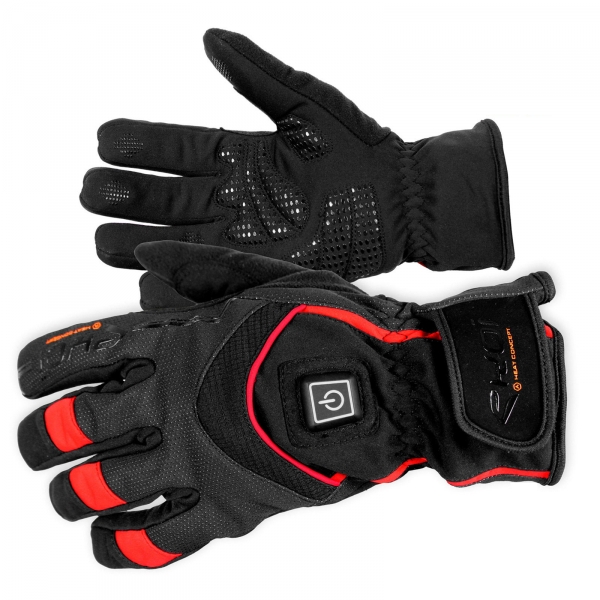 EKOI HEAT Concept heated black winter cycling gloves
We would like your feedback! !
Delivery and return
Shipping information to :
United Kingdom

Free shipping
Delivery between 27/01 and 29/01
Delivery in 2 in 5 days at home.
Free returns (Except sale periods)

Parcels delivered to Europe in 1 to 3 days and 2 to 5 days to the rest of the world.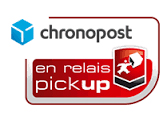 48/72 hours Europe wide delivery to your collection point.
Summery
New EKOI HEAT CONCEPT heated breathable winter cycling gloves

These gloves are equipped with a removable rechargeable battery providing between 2 and 5 run time depending on the heat level selected.
The product +
4 adjustable heat levels:
- LED GREEN 25° (Max 5 hours run time)
- LED YELLOW 30° (Max 4 hours run time)
- LED ORANGE 35° (Max 3 hours run time)
- LED RED 40° (Max 2 hours run time)

- HIPORA® waterproof and breathable membrane

- 2 year guarantee.
Use
- For road or MTB (in temperatures down to 20°C)
Material
- 95% polyester
- 5% nylon

IMPORTANT INFORMATION RELATING TO THE BATTERY

Charger 100/240 V (50-60 Hz)
Lithium polymer batteries: 7.4 V: 2500 Ma
Power output at 7.4 volts = 15 watts

SAFETY INSTRUCTIONS:

If these guidelines are not followed, batteries may experience a shortened life span or lead to other possible damage to the product, fire and/or injury.

THIS IS NOT A TOY, keep well out of the reach of children.

DO NOT CHARGE this EKOI HEAT CONCEPT article with any other battery charger as this may cause overheating and fire. Only use the EKOI accessory approved for, and supplied with, your product.

DO NOT INSERT any metal or other objects into the connectors or sockets as this will damage your HEAT CONCEPT articles.

DO NOT MAKE OR ATTEMPT to make any alterations to your HEAT CONCEPT articles (gloves or overshoes)

CHECK frequently that your fingers do not show any signs of redness. (Excessive and over use of the heat appliance may cause burns).

DO NOT OPEN OR ATTEMPT TO OPEN the protective film surrounding the batteries! Inappropriate handling of polymer batteries may cause an explosion.

Before using this product for the first time

1) Batteries require fully charging before first using this article!
Connect the charger to a socket (the LED charge indicator glows green), next install the 2 batteries into the charger, battery charging starts automatically and the charge indicator glows red during the charging period.
2) Charge time is approximately 2 to 5 hours depending on the battery's residual charge.
3) Once the battery is fully charged, the battery will automatically stop charging and the charge indicator glows green.
4) Remove the batteries from the charger.
5) Reconnect the batteries to the glove or overshoes connector and reinsert in the space provided for the batteries and close the pouch firmly.

Battery Maintenance, Storage and Servicing

To optimise product life, batteries should be charged in a dry place at normal temperatures. DO NOT store or charge batteries whilst still inserted in the gloves or overshoes.

In the event of heavy rainfall, you should stop using the HEAT CONCEPT function by pressing down on the button for 3 sec. which will turn off the heating system.

It is preferable to clean your articles using a damp cloth rather than in a washing machine.

For any other question or to resolve any issues that might occur, please contact a member of the EKOI team who will be pleased to advise you, on the following toll-free number: +44 (0)7 976 047 936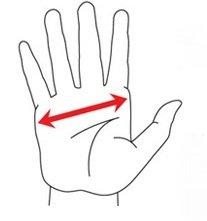 | | |
| --- | --- |
| cm | |
| < 8 | S |
| 8 à 9 | M |
| 9 à 10 | L |
| 10 à 11 | XL |
| > 11 | XXL |
https://youtu.be/9u8BJFKP17w
Sale type

: best selling

Technology

: Warming

Temperatures

: -20°