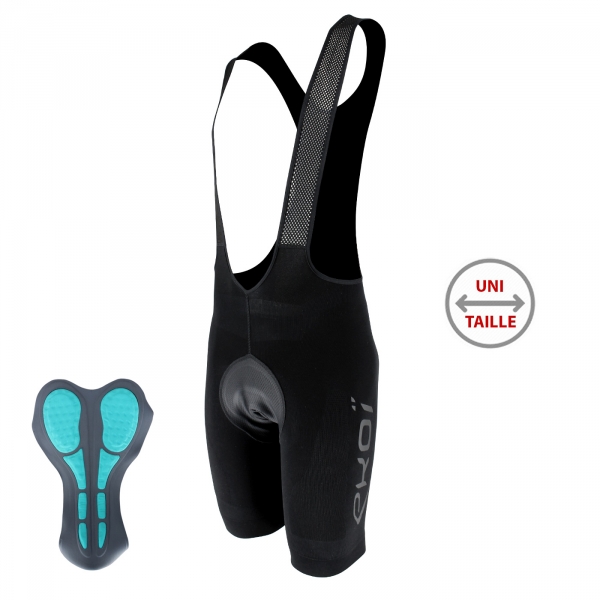 EKOI MORFO EVO Unisize bib short
We welcome your feedback !
Shipping and returns
Free returns Except during official French sales periods : Returns policy
Shipping information to : France

Delivered between 03/04 and 06/04
For any order placed before 12.00, delivery in 1 to 3 days.
Free delivery starting from £62.21 purchase
Price :
£7.10
Special gift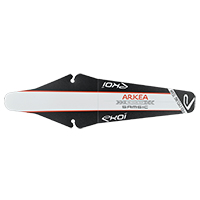 For every order over 69€, EKOI will include one free limited edition EKOI LOTTO SOUDAL mudguard.
Offer valid while supplies last, based on the total amount before shipping costs.
Product info
This unisize bib short that created quite a sensation upon its release in 2017 has been taken further with the addition of a new shape-memory foam pad.

Providing unrivalled comfort, the bib short automatically and naturally adjusts to all body shapes and sizes, irrespective if you are 1.6 m tall or 2 m tall and irrespective if you weigh 50 kg or 100 kg giving a second skin (light compression) effect both protective and comfortable for wear in all temperatures, in the rain or dry.

Its thermal fabric is quite revolutionary as is warm in winter and cool in summer, it's also lighter, softer, more supple and more breathable than standrad lycra! It is also NATURALLY an anti-bacteria fabric, not requiring any chemical process.
Product features
- UNISIZE
- "Second skin" effect, irrespective of your body shape and size (it's the bib short that you'll forget you're wearing )
- Seamless (no rubbing) circular knit design
- A design that allows a choice of short, normal or long leg length
- Thermal: for wear in ALL TEMPERATURES from 10° to 30°C

- Integrated pad (the pad is in direct contact with the sadddle) in shape-memory foam (perfect for all-distance rides) seamless contact points
- Rapid wicking to leave the skin dry (wicks moisture 1.9x faster than standard lycra)
- A naturally (no chemical treatment) anti-bacteria fabric
Use
For wear: road racing &/or training
Technical features
- A mix of POLYPROPYLENE & ELASTHANE (72% polyamide + 7% Elastane)
This revolutionary fabric mix is extremely light (compared to standard lycra) ultra-soft, insulating and breathable. It does not absorb moisture and dries fast to leave the skin dry with a pleasant sensation of freshness..
- A fibre that is naturally (requires no chemical treatment) anti-bacteria.
- Woven straps in the same fabric for effecient wicking (soft, breathable, etc.)
- Made in Italy
Material
- 72% polyamide + 7% Elastane
Washing instructions
Hand wash only.
DO NOT machine wash, DO NOT tumble dry, DO NOT iron.
Sale type

: best selling

Size

: one-size
Good quality product, not for very warm days though.