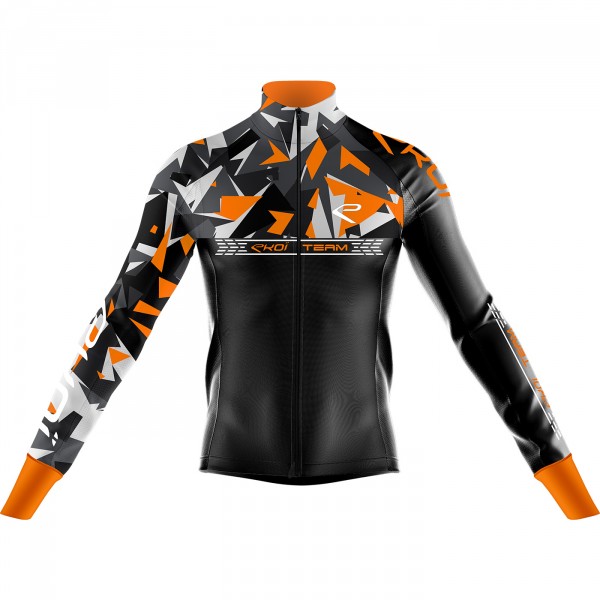 Thermal Jacket EKOI TEAM 0° Neon Orange
We welcome your feedback !
Shipping and returns
Free returns Except during official French sales periods : Returns policy
Shipping information to : France

Delivered between 16/07 and 20/07
For any order placed before 12.00, delivery in 1 to 3 days.
Free delivery starting from £90.34 purchase
Price :
£9.03

Delivered between 17/07 and 20/07
For any order placed before 12.00, delivery in 1 to 3 days.
Free delivery starting from £81.31 purchase
Price :
£6.32

Delivered between 20/07 and 22/07
Delivery in a pick-up point of your choice in 4 days.
Free delivery starting from £81.31 purchase
Price :
£6.32
Special gift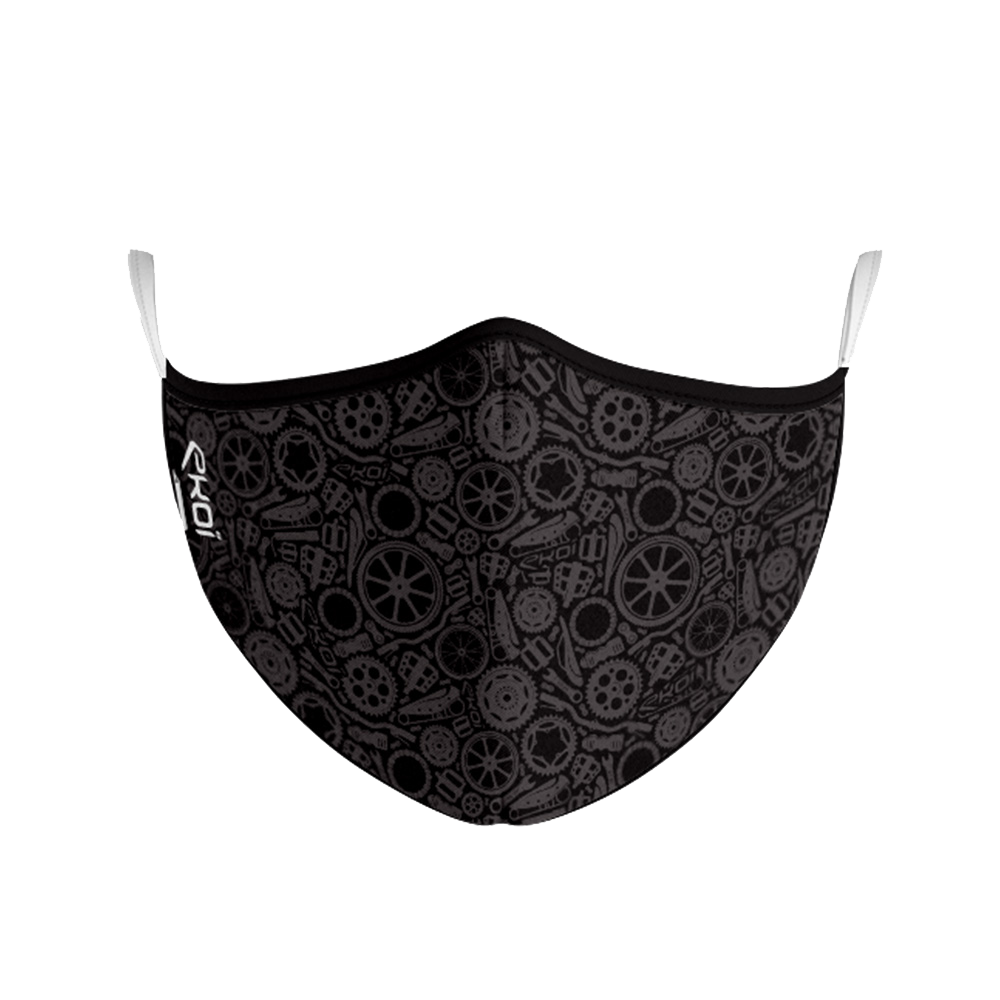 EKOI offers you 1 protection EKOI LTD For all 'free delivery' orders.
*Offer valid whilst stocks last
Product features
- Fiber with waterproof membrane to prevent water into the fibers (effective against splashing water or in case of light rain)
- Easy Wash treated fiber : light soils do not penetrate the fiber & can be easily cleaned with a slightly soapy wet sponge
-Cold Stop cuffs (developped by EKOI to avoid cold and wind in at wrists)
- 5 different colors to stand out on the road
- Removable magnetic LED (optional)
Use
Road or MTB
- Efficient down to 0°C - Used with winter EKOI technical underwear + long sleeve winter jersey
- Efficient down to 3°C - Used with only EKOI winter technical underwear
Technical features
- Made in Italy fabrics
- YKK zip for efficiency & durability
- Slim fit (close to the body)
- High fleece lined neck
- Fully fleece lined
- Flat seams
- 4 back pockets including a central zip pocket
- 5 cm elastic band with silicone at the front of the jacket for optimal fi
- Elastic band with silicone at the back of the jacket for the protection of kidneys
Material
Torso + Sleeves + Back:
- 100% POLYESTER 270 gr. (WINDPROOF, WATER REPELLENT & BREATHABLE)

Flanks:
- 85% POLYESTER 250 gr + 15% ELASTHANNE (WINDPROOF AND BREATHABLE)
Washing instructions
Machine wash 30° maximum ( upside down washing is recommended)
No dryer
No ironing
No dry clean
|   | Weight | Max Sizes |
| --- | --- | --- |
| S | < 66 kg | 1.75 m |
| M | 67-73 kg | 1.80 m |
| L | 74-81 kg | 1.85 m |
| XL | 82-88 kg | 1.90 m |
| 2XL | 89-95 kg | 1.95 m |
| 3XL | > 96-105 kg | > 1.95 m |
The new thermal jacket EKOI TEAM 0° C will protect you from cold and drizzle during your winter rides Its technical fiber is water repellent, breathable & effective down to 0° C against cold & humidity.
Removable magnetic LED (optional).

Colour

: Fluorescent Orange

Temperatures

: 0°
Satisfait de cette veste.
La saison ne s'y prêtant pas, j'attends la bonne période pour l'essayer.

la taille ne correspond pas ,je vais essayer un échange pour un 2xl,alors que mes mensurations sont 1m75 81kgs,et que le xl aurait du être largement suffisant ,mais a l éssai beaucoup trop petit

Francesco Paolo V.

04/30/20

la giacca è molto calda. con una maglia intima invernale va ancora meglio. testata fino a 0 gradi. dal simulatore di taglia mi consigliava una L ma secondo me una M va benissimo (1.73 x 72kg) anche perchè è abbastanza lunga. cmq prodotto valido

Très bon rapport qualité prix

très bon rapport qualité prix

La chaqueta llego muy pronto y la calidad de la chaqueta me dejo impresionado.rnMaterial cómodo, transpirable y a la vez impermeable.

La chaqueta está muy bien, buen acabado. Aunque aún no la he podido probar debido a la situación que nos encontramos!

Très belle veste. Je suis satisfait de la qualité

Belle veste, qui protège bien du froid

J'ai acheté ce modèle grâce au conseil d'un ami, qui l'avait déjà achetée.
Elle est vraiment très fine, mais protège bien du froid. Je la mets avec un t-shirt manches courtes jusque +5° et à manches longues en dessous. Je ne fais pas de longues sorties (30-35 minutes), mais c'est le matin ou le soir, en mode vélotaf. Comme c'est le long d'un canal, la température est plus basse et l'humidité est piquante.

Déperlante, une petite pluie permet de rester quand même au sec. Pas sûr que sous une très forte averse, ce soit le cas, mais je le savais. Ce n'est pas un Kway non plus.
Elle est très confortable, et tient bien au lavage, sans rétrécir ou se déformer.
Bref, je suis très content de mon achat





Super design, taille parfaite, étanche et chaude !
Je conseille

Produit efficace et agréable à porter mais attention au guide des tailles exceptionnellement j'ai pris du M au lieu du L après essai du produit taille à peu près normalement. Sinon merci à Ekoi Frejus pour leur efficacité et qualité d'accueil téléphonique.

Excellente protection contre le froid et plutôt efficace contre l'eau. En usage VTT lors de mes 3 dernières sorties de +- 2h je n'ai pas du affronter de grosse pluie mais une petite pluie fine et un terrai très mouillé et boueux... je suis resté bien protégé sans devoir sortir la veste de pluie.

Veste thermique ekoi team 0° orange fluo

PERFETTA PER LE BASSE TEMPERATURE , VESTIBILITA' OTTIMA , SUPER CONSIGLIATA !