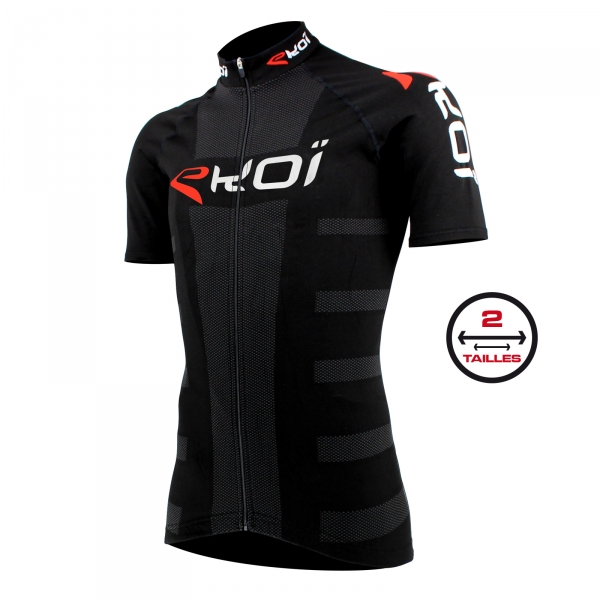 EKOI MORFO Unisize short sleeve jersey
We would like your feedback! !
Delivery and return
Shipping information to :
United Kingdom

Free shipping
Delivery between 02/05 and 03/05
Delivery in 2 in 5 days at home.
Free returns (Except sale periods)

Parcels delivered to Europe in 1 to 3 days and 2 to 5 days to the rest of the world.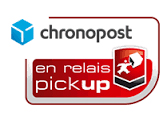 48/72 hours Europe wide delivery to your collection point.
The product +
- Unrivalled comfort (softness & silkiness)
- Seamless construction giving a surprising level of freedom of movement (stretchability of the fibre and absence of seams)

- Naturally hydrophobic (water-repellent) that wicks moisture without absorbing it (evacuates moisture 2 * faster thna standrad lycra)
- Active thermal effect: within the temperature range of 20° - 30°C

- No need for a base layer in températures above 25° C

- Naturelly anti-bacteria (éliminates unpleasant odours)

- Very quick drying
Use
- For use: Road cycling: training or racing in a temperature range of 10° to 30°C in dry weather.
Technical features
- High technology fibre: a mix of POLYPROPYLENE and ELASTANE (72% polyamide + 7% Elastane)
This mix provides a superior-quality fbre that is extremely light (certainly compared to standard lycra), soft, insulating and breathable. The fibre does not absorb moisture and dries extremely quickly leaving the skin dry with a pleasant feel of freshness.
- Fibre naturally (no chemical treatment or additive) anti-bacteria.
- Made in Italy
- 2 sizes S/M (50 kg - 79 kg ) + L/XL (80 kg - 100 kg)
- Full length self-locking front zip
- Silicone waist hem for the perfect support
Material
- 72% polyamide + 7% Elastane
Washing instructions
Hand wash only. Dries in Under 20 minutes in direct sunlight .
To preserve this revolutionary jersey's specific properties we advise not machine washing, nor putting in the tumble dryer, nor ironing.
A wholly-new concept in cycling jersey design with an unrivalled level of comfort (provides the sensation of wearing a technical base layer with all the usual advantages of a cycling jersey) . Its seamless consruction around the chest incresaes the sensation of unrestricted freedom of movement. Its thermal effect fibre is revolutionary as it is warm in winter and cool in summer, lighter, softer and more breathable than lycra! Naturally anti-bacteria (guarnateed no chemical treatment nor additive).
Range

: EKOI PREMIMUM

Size

: two sizes