EKOI RUN Blue sleeveless top and EKOI RUN Blue tight shorts bundle
We would like your feedback! !
Delivery and return
Shipping information to :
United Kingdom

Free shipping
Delivery between 25/08 and 27/08
Delivery in 2 in 5 days at home.
Free returns (Except sale periods)

Parcels delivered to Europe in 1 to 3 days and 2 to 5 days to the rest of the world.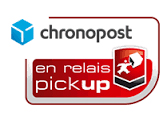 48/72 hours Europe wide delivery to your collection point.
EKOI RUN Blue sleeveless top and EKOI RUN Blue tight shorts bundle
Summery
EKOI RUN Blue sleeveless top
This apparel has been specifically designed for optimal comfort whilst running.

Part of a new generation of products that naturally adapt to your morphology; acting like a second skin offering protection and thermoregulatory features that help maintain the body at a constant temperature in cold and hot weather.

Its highly-breathable fibre wicks moisture so efficiently to leave the skin dry during your workout. HIghly-stretchable, it offers unrestricted freedom of movement throughout your run action

EKOI RUN Blue tight shorts
This apparel has been specifically designed for optimal comfort whilst running.

Part of a new generation of products that naturally adapt to your morphology; acting like a second skin offering protection and thermoregulatory features that help maintain the body at a constant temperature in cold and hot weather.

Its highly-breathable fibre wicks moisture so efficiently to leave the skin dry during your workout. HIghly-stretchable, it offers unrestricted freedom of movement throughout your run action
The product +
EKOI RUN Blue sleeveless top
- Lightweight, soft, thermoregulatory and breathable fibre
- Thermoregulatory insulation (helps maintain a constant body temperature ) in hot and cold weather
- Ultra-fast drying
- Naturally bacteria-resistant fibre (cuts out unpleasant body odour)
- Flatlock seams

- Made in Italy
- Available in 2 SIZES S/M or L/XL
EKOI RUN Blue tight shorts
- Lightweight, soft, thermoregulatory and breathable fibre
- Thermoregulatory insulation (helps maintain a constant body temperature ) in hot and cold weather
- Ultra-fast drying
- Naturally bacteria-resistant fibre (cuts out unpleasant body odour)

- Made in Italy
- Available in 2 SIZES S/M or L/XL
Use
EKOI RUN Blue sleeveless top
For use: Running or Fitness
EKOI RUN Blue tight shorts
For use: Running or fitness
Technical features
EKOI RUN Blue sleeveless top
- DRYARN fibre (a mix of polypropylene and elastane) is the lightest fibre in the world (lighter than wool or polyester)

- Thermoregulatory insulation ( helps maintain a constant body temperature in hot or cold weather).

- A hydrophobic (water-resistant) fibre does not absorb moisture, it wicks it quickly away, far faster than standard polyester.

- Elasticated neckline and armholes for the perfect support.
- Flatlock seams

- Available in 2 sizes S / M and L /XL
EKOI RUN Blue tight shorts
- DRYARN fibre (a mix of polypropylene and elastane) is the lightest fibre in the world (lighter than wool or polyester)

- Thermoregulatory insulation ( helps maintain a constant body temperature in hot or cold weather).

- A hydrophobic (water-resistant) fibre does not absorb moisture, it wicks it quickly away, far faster than standard polyester.

- Flatlock irritation-free seams.
Back Pocket with zip

- Available in 2 sizes S / M and L /XL
Material
EKOI RUN Blue sleeveless top
- 96% polypropylene
- 4 % elastane
EKOI RUN Blue tight shorts
- 93% polypropylene
- 7 % elastane
Washing instructions
EKOI RUN Blue sleeveless top
- Hand wash
- DO NOT tumble dry, DO NOT iron
EKOI RUN Blue tight shorts
- Hand wash
- DO NOT tumble dry, DO NOT iron