EKOI CARBON R5 Born To Ride black road shoes
We welcome your feedback !
Delivery options and returns
Shipping information to :
United States

Shipping cost £35.14
Delivery between 23/05 and 27/05
Delivery in 1 day by end of day for deliveries in the same country, 1 to 5 days by end of day in the rest of the world.
Free returns (Except sale periods)
Special gift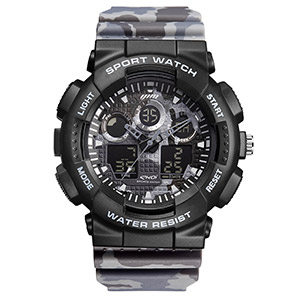 For any order over £130, you will receive an LTD EKOI WATCH
Offer valid while supplies last, based on the total amount before shipping costs.
Product info
"Effective, comfortable and fun the EKOI R5 road cycling shoes have been designed for performance "

Hand-made in Spain for top-level road cyclists.

Extremely light, very stiff offering unbeatable power transfer, their design in one seamless piece plus an ERGONOMICALLY-DESIGNED HEEL CUP for perfect support of the heel for guaranteed comfort , it is our best-ever ROAD shoe.
Product features
- Extremely light: just 276g in EU size 41.
- Optimal power transfer due to the SHD 100% carbon sole.
- Stiffness index: 10/10.
- SHD carbon sole ventilated across the whol sole surface (6 vents) stop the phenomenon of hot foot.
- Excellent and accurate hold due to the 2 independent step-by-step dial closures, plus the ergonomically-designed heel cup.
- Perforated shoe tongue for rapid wicking.
- Made from one single piece for a seamless design for optimal comfort (feels just like a favourite slipper)
Use
For use:
Road racing in a search for performance
Technical features
Sole:
- Extremely light SHD carbon sole with 6 vents for optimal air flow.
- 3-bolt holes compatible with all the main pedal makes (SHIMANO, LOOK etc.

Upper:
- Upper in synthetic leather (easy clean) perforated (excellent moisture wicking)
- Soft, perforated tongue held in place by 2 criss-crossed cables.

Interior:
- Lined with fully-breathable material.
- anti-bacteria treatment for excellent hygiene and to avoid unpleasant odour.

Rear:
- Reinforced heel cup for a perfect support of the heel.
- Ergonomic surround envelopes the rear of the ankle.
- Heel pad in natural rubber.

Weight
- 276g in EU size 41

- Available in 4 colours: white / black / red / blue

FOOT LENGHT

(see above)

EKOI Size

(in cm)

24

38

24,5

39

25

40

25,5

41

26

41

26,5

42

27

43

27,5

43

28

44

28,5

45

29

46

29,5

46

30

47

30,5

47

31

48
Range

: Limted edition

Technology

: Carbon