EKOI Strada Cristal Red road shoes
We welcome your feedback !
Delivery options and returns
Shipping information to :
United States

Shipping cost £35.07
Delivery between 21/05 and 23/05
Delivery in 1 day by end of day for deliveries in the same country, 1 to 5 days by end of day in the rest of the world.
Free returns (Except sale periods)
Special gift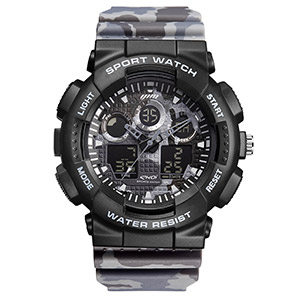 For any order over £130, you will receive an LTD EKOI WATCH
Offer valid while supplies last, based on the total amount before shipping costs.
Product features
- DIAMOND-appearance finish to shoe upper (water beads and slides off the shoe).
- Unbeatable value for money.
- Excellent heel support.
- Well ventilated shoe (both uppers and sole are perforated to prevent hot foot).
Use
For use: Road cycling
Technical features
- ATOP® wire dial closure-system + 1 velcro strap
- Perforated (8 perforations) sole
- Fully-perforated shoe tongue
- SHIMANO SPD -type 3-hole compatible cleat system

- Shoe weight 271 g. (1 shoe in EU size 40)
Material
Polyamide and fibre glass sole.
Uppers: Synthetitic Loryca leather for easy shoe care



FOOT LENGHT

(see above)

EKOI Size

You're using SIDI shoes:

Choose a smaller size
EKOI

You're using SPECIALIZED shoes:

Choose a smaller size
EKOI

in cm

Size

Size

Size

24,5

39 Ekoi

40 SIDI

40 SPE

25,1

40 Ekoi

41 SIDI

41 SPE

25,7

41 Ekoi

42 SIDI

42 SPE

26,4

42 Ekoi

43 SIDI

43 SPE

27,1

43 Ekoi

44 SIDI

44 SPE

27,7

44 Ekoi

45 SIDI

45 SPE

28,4

45 Ekoi

46 SIDI

46 SPE

29,1

46 Ekoi

47 SIDI

47 SPE

29,8

47 Ekoi

48 SIDI

48 SPE

30,3

48 Ekoi

49 SIDI

49 SPE
Sale type

: Coup Coeur lecycle

Range

: Limted edition