EKOI AR14 AG2R (official) helmet
EKOI PREMIUM PRODUCTS
 EKOI has developed a premium range primarily for the use of the fantastic athletes we have the distinct honour to equip. These exceptional champions require the very best products, every gain is important and can mean the difference between the win, a podium place or just a finish. It is perfectly normal that we should make these exceptional products available to all our customers.
Designing a PREMIUM product requires the input of a team of specialists from A to Z and is a task that is far more time consuming and difficult than one might, initially, imagine.
All the products in the EKOI PREMIUM range are designed on the criteria of the pro riders we supply, we listen to what they require, then our design team takes on the task, working with the manufacturer to design a stylish and functional product. We thoroughly test the first prototypes, iron out any problems and only when completely satisfied do we give the go ahead to the manufacturer to begin production.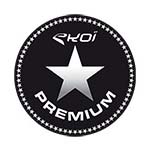 - Product DESIGN is the work of a French or Italian designer, it is then validated and tested by our own in-house team as well as by the same pro riders who initially tasked us.
- The product is developed by our designers, who work exclusively for EKOI.
- The product is tested at least 3 times in real conditions before approval for sale.
- The product is made using the best available materials.
- Production is 100% made in EUROPE (for optimal quality control of the materials used and the finish that must be PERFECT).
The aim is not to obtain excellent value for money but, above all, to create the best available product whatever the cost and the time required to take the product to market. Our levels of stock will purposefully remain low and the product life of each individual product is strictly linked to it's continued use by the athletes we supply (the product will remain available for as long as it is being used by our pro riders)
Only SILVER and GOLD VIP Club discounts will be accepted.
All promotional codes can not be applied to PREMIUM products
We welcome your feedback !
Shipping and returns
Free returns Except during official French sales periods : Returns policy
Shipping information to : France

Delivered between 31/01 and 03/02
48/72h to your door or at the post office
Price :
£5.06

Delivered between 30/01 and 03/02
For any order placed before 12.00, delivery in 1 to 3 days.
Price :
£7.59

Delivered between 03/02 and 05/02
Delivery in a pick-up point of your choice in 4 days.
Free delivery starting from £33.75 purchase
Price :
£4.21

Delivered between 31/01 and 03/02
For any order placed before 12.00, delivery in 1 to 3 days.
Free delivery starting from £84.40 purchase
Price :
£5.90

Product info
This model is a further evolution of the EKOI AR13 aero helmet. Just as light but even more aero, more design, and even more ergonomic and more protective (improved protection from rocks etc.).

It is also, the preferred road helmet of the AG2R LA MONDIALE, DELKO MARSEILLE PROVENCE, ROOMPOT CHARLES pro cyciling teams.

2 years ago these helmets were only used by the sprinters but since then they have become increasingly popular and adopted by all style of rider due to their comfort, light weight and style.
Product features
- Aero model designed and tested in the wind tunnel
- Weight: 195 g in size XS/S (one of the lightest aero herlmets currently on the market)

- Available in 3 sizes:
- XS/S 52-54 cm / Weight 195 g.
- M/L 55-58 cm / Weight 210 g.
- XL/XXL 59-61 cm / Weight 245 g.
Use
- Road racing or triathlon helmet which has been designed wth speed in mind, it can though also be worn when cold or in the rain as it provides more protection than a standard helmet, frequently worn during the spring classics at the start of the season.
Technical features
- Full In Mold shell and liner
- 10 vents in total
- 6 exhaust vents
- Cool max foam padding
- Dial fit system
- Adjustable up/down fit (optimal fit)
- Magnetic closing buckle
- Vented straps


- EU standards appoved.


La norme CE (NF EN ISO 12312-1:2013 + ISO 12312-1 2013) est conforme aux lois en vigueur dans les pays de l'Union europeenne.
Cette norme CE 1078 n'est pas valable aux USA ( norme CPSC obligatoire) ou en Australie. Nous vous conseillons (si vous vivez hors de l'Union européenne )de vous informer sur la norme en vigueur conforme aux lois de votre pays ou de contacter notre service information produit Ekoi qui vous renseignera.
Material
- HIgh-density lightweight EPS shell and liner.

The EU standard CE (NF EN ISO 12312-1:2013 + ISO 12312-1 2013) complies with the laws in vogue in all member countries of the EU.
The standard CE 1078 is not valid in the USA (where the CPSC standard obligatorily applies) or in Australia. We advise you (should you live outside the EU) to find out about the relevant standard in your country or to contact our product informatoin who will be pleased to assist you.
XS/S (52-54 cm)
S/M (55-58 cm)
L/XL (59/61 cm)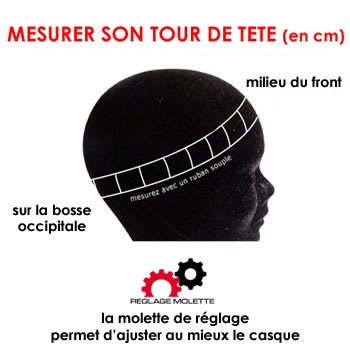 Range

: EKOI PREMIMUM

Technology

: Aéro