EKOI AR13 matt black / brilliant black helmet
We welcome your feedback !
Delivery options and returns
Shipping information to :
United States

Shipping cost £35.07
Delivery between 21/05 and 23/05
Delivery in 1 day by end of day for deliveries in the same country, 1 to 5 days by end of day in the rest of the world.
Free returns (Except sale periods)
Special gift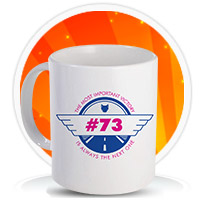 For any order over €69.99 in invoiced purchases, EKOI will give you 1 free Quickstep Collector's MUG. Offer good while supplies last.
Product info
The EKOI AR13 helmet combines an aerodynamic design, low weight (just 220 g in size S/M) and air circulation (13 vents). It has been specifically designed to be the most aerodynamic as possible, despite its multi-discipline (road / MTB / Triathlon / TT's) use. Our design team came up with this design following extensive testing in the wind tunnel. It's a helmet for all seasons (even in very high temperatures)
Product features
- aerodynamic
- Occipital bone (height) adjust system for the perfect fit
- Perforated straps
- Magnetic closure buckle
- Available in 10 different colours
Use
For use: Road, MTB or triathlon / racing or training
Technical features
- In Mold shell
- 13 vents.
- Insect net.
- Both straps are adjustable under each ear.
- Perforated occipital bone (height) adjust system with notched dial for fine adjustments.

- Helmet weight in size S/M 220 g and in size L/XL 230 g
- S/M (55/58 cm) / L/XL (59/61 cm)

- Approved to EU standards


La norme CE (NF EN ISO 12312-1:2013 + ISO 12312-1 2013) est conforme aux lois en vigueur dans les pays de l'Union europeenne.
Cette norme CE 1078 n'est pas valable aux USA ( norme CPSC obligatoire) ou en Australie. Nous vous conseillons (si vous vivez hors de l'Union européenne )de vous informer sur la norme en vigueur conforme aux lois de votre pays ou de contacter notre service information produit Ekoi qui vous renseignera.
Material
THE EU standard (NF EN ISO 12312-1:2013 + ISO 12312-1 2013) is conform with laws in each of the EU member states.

This CE 1078 standard IS NOT VALID in USA (where the obligatory CPSC standard applies) or in Australia. We therefore advise you (should you live outside the European Union) to establish and read the standard that applies, as per the law, in your own country, alternatively, you can contact our Product Information service who will be pleased to provide you the necessary information.
S/M (55/58 cm)

L/XL (59/61 cm)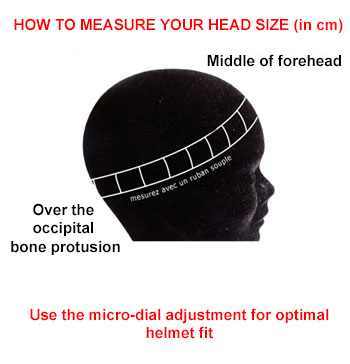 Sale type

: best selling

Technology

: Aéro
Had this for a couple of weeks now and I'm really happy with it. The fit is really good and it's very comfortable. Another quality product from Ekoi.