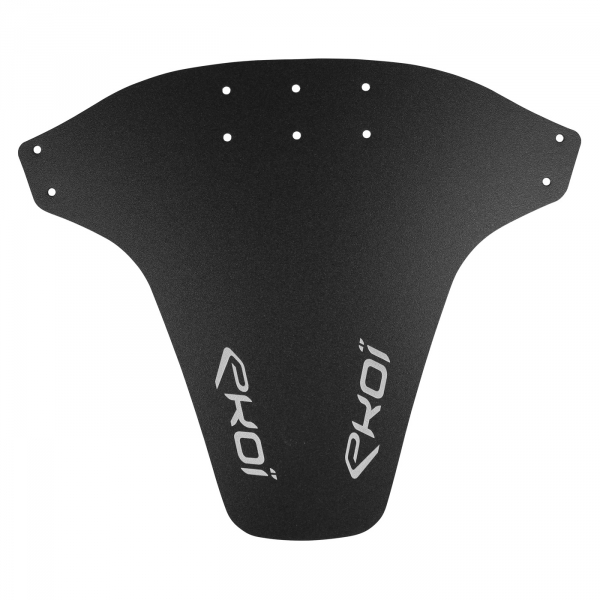 EKOI mudguard for MTB bikes
We welcome your feedback !
Shipping and returns
Free returns Except during official French sales periods : Returns policy
Shipping information to : France

Delivered between 07/04 and 09/04
For any order placed before 12.00, delivery in 1 to 3 days.
Free delivery starting from £61.63 purchase
Price :
£7.04
Product features
Compatible with 26", 27.5" and 29" diameter wheels
Technical features
Discreet and light, just 28g, the EKOI mudguard for MTB bikes is ideal for uses of XC, Enduro or DH. Used by a vast number of pro riders, it offers excellent protection without adding weight or reducing a bike's performance. A 2-in-1 mudguard that can be used either on the front wheel to protect the pilot from splashing and mud or on the back wheel to protect the suspension. Its design offers exceptional durability and hold whil respecting the bike's design (supplied with 5 clamps).
Material
Polypropylene
facile à poser, léger, basique mais efficace

facile à poser, léger, basique mais efficace

Bien, manque un petit peu de longueur.

Bien, manque un petit peu de longueur.

Très jolie fait bien son boulot

Belle qualité mais pas encore monter sur le vtt vu le temps qu'on a

La gente sale a entrenar sin importarle si llueve o no, es un producto realmente bueno pero carece de marketing. Con una buena campaña podría dar la campanada, sobretodo para la rueda delantera de la btt para el barro. ;)