EKOI 4GRAVEL Black cycling helmet
We welcome your feedback !
Delivery options and returns
Shipping information to :
United States

Shipping cost £35.07
Delivery between 21/05 and 23/05
Delivery in 1 day by end of day for deliveries in the same country, 1 to 5 days by end of day in the rest of the world.
Free returns (Except sale periods)
Special gift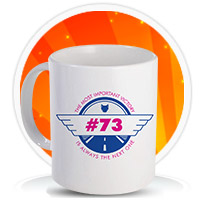 For any order over €69.99 in invoiced purchases, EKOI will give you 1 free Quickstep Collector's MUG. Offer good while supplies last.
Product info
The EKOI 4GRAVEL cycling helmet is a multi-purpose helmet for use cyclo-cross, urban, MTB, or fixed gear bike wear. With its cycling cap vintage style peak (that can be pushed up as a sunshade or dropped as a visor to deflect Wind and rain) you can hit those woody or mountain trails.
Product features
- 14 vents for optimal air flow
- Adjustable occipital adjustment
- Peak visor
- Matt black upper, brilliant black lower
- Adjustable (under each ear) straps with a v-shape buckle
- Made in Spain
Use
For use:
Gravel, road or MTB cycling
Technical features
- Full In Mold helmet: both liner and shell
- 14 vents
- 4 exhaust vents arrière
- Foam pads in Coolmax
- Adjustable (under each ear) straps
- Occipital adjustment and micro-dial circumference adjustment
- Weight in size S/M 270 g
- Weight in L/XL 300 g
- EU standards approved

Available in 2 sizes:
- S/M (54/56 cm)
- L/XL (57/60 cm)


La norme CE (NF EN ISO 12312-1:2013 + ISO 12312-1 2013) est conforme aux lois en vigueur dans les pays de l'Union europeenne.
Cette norme CE 1078 n'est pas valable aux USA ( norme CPSC obligatoire) ou en Australie. Nous vous conseillons (si vous vivez hors de l'Union européenne )de vous informer sur la norme en vigueur conforme aux lois de votre pays ou de contacter notre service information produit Ekoi qui vous renseignera.
Material
- High-density EPS (Expanded polystyrene)

The EU standard (NF EN ISO 12312-1:2013 + ISO 12312-1 2013) is conform to the laws in vogue in all member states of the European Union.
The EU standard CE 1078 is not valid in the US (where the CPSC standard obligatorily applies) nor in Australia. We advise you (should you live outside the EU) to seek further information to the relevant and applicable standards in your own country or to contact our Prodct Informatoin Service who will be pleased to assist you.
S/M (54/56 cm)

L/XL (57/60 cm)