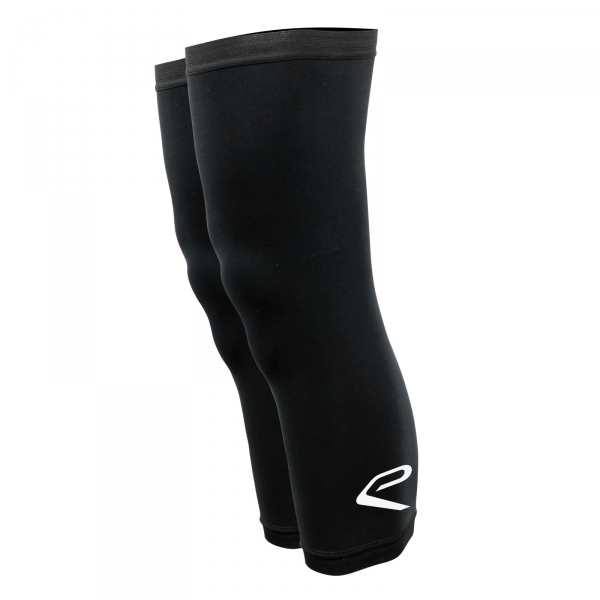 EKOI Full Black leg warmers
We welcome your feedback !
Shipping and returns
Free returns Except during official French sales periods : Returns policy
Shipping information to : France

Delivered between 07/08 and 10/08
For any order placed before 12.00, delivery in 1 to 3 days.
Free delivery starting from £89.91 purchase
Price :
£8.98

Delivered between 10/08 and 12/08
For any order placed before 12.00, delivery in 1 to 3 days.
Free delivery starting from £80.92 purchase
Price :
£6.29

Delivered between 10/08 and 12/08
Delivery in a pick-up point of your choice in 4 days.
Free delivery starting from £80.92 purchase
Price :
£6.29
Product features
For spring rides when the temperature is still too cold for bib shorts, but too warm for bib tights.
Material
- 85% polyamide
- 15% elastane
| | |
| --- | --- |
| |   (en m) |
|   S / M   |   < 1,80 m   |
|   L / XL   |   > 1,80 m   |
Good quality, style and fit.

Prima, zitten prima, makkelijk in gebruik.

bonne taille , colle bien et ne glisse pas. chaud.

Simple et efficace, elles font le job lorsque la température est un peu juste pour partir en court. Elles sont agréables à porter et se font oublier. Dommage qu'il n'y ai pas de modèles plus colorés.

Knielinge ekoi full black - größe : s/m produkten

um eine Spur zu lange, Material aber super

Impeccable pour les sorties ou le temps est incertain. Protège bien les genoux.

Genouilleres commandées en taille S/M conformément au guide des tailles (je fais 1.80m pour 68 kg). Mais elles sont bien trop serrées pour moi. Longueur ok et matière qui semble agréable.

Vanno bene, l'unica cosa che le fasce elastiche alle estremità mi sa che si allentano velocemente

Genouillères juste comme il faut

Je mesure 1m88 et j'ai choisi s/m. Bien m'en a pris même dans cette taille les genouillères sont limite trop longues. Sinon elles sont confortables et remplissent leur office.

Leggere, morbide, creano un ottimo cuscinetto traspirante tra il piede e la calzatura. Preferibile solo una maggior lunghezza

Bon produit
Protège bien du froid
A tendance à descendre à la longue, peut être faudrait il prévoir une taille XXL

Bon matos, relativement long (1,84 M, taille l/xl), légèrement compressif, ideal pour fin d'hiver en Bretagne. En revanche, pas fan des inserts silicone en bas, question de point de vue...

Ideal pour les sorties matinales fraiches

En attendant la chaleur des jours d'été, c'est idéal pour démarrer les sorties matinales de mi-saison. Attention à la taille. la longueur de la taille L/XL fait de ces genouillères des jambières. Je fais 90cm d'entrejambes et j'ai renvoyé les genouillères en taille L/XL pour prendre celles en taille S/M. Ces dernières sont parfaites

Manque un peu d'accroche en haut de la cuisse
Sinon confortable


EFFECTUE 1 SORTIE, TIENT BIEN A LA JAMBE GRACE AU MAINTIEN HAUT ET BAS. COUVRE LARGEMENT AU DESSUS ET EN DESSOUS DU GENOU
MATIERE DE BONNE QUALITE

FAIT 1 SORTIE, COUVRE TRES BIEN PRATIQUEMENT DE MI-CUISSE A MI MOLLET, NE GLISSE PAS MAINTIEN ANTI-GLISSE EN HAUT ET BAS DE LA GENOUILLERE
LA MATIERE EST DE BONNE QUALITE

Testées et approuvées par une sortie fraîche. Elles sont confortables et parfaitement ajustées en taille L/XL pour moi qui mesure 1m85.

Porter avec une température de 10 degrés au top. Aucune sensation de froid.

produit simple, efficace, mais longueur trop importante ... presque des jambières

Bonne qualité, la taille est conforme

Très pratique en cette période de fin de saison. On part le matin "à la fraîche" et rentre avec des températures plus agréables. Ce produit permet donc de se découvrir très facilement. Très bon produit.

Produit impeccable pour les sorties matinales un peut froides.

Jambières ekoi "full black"

Je n'ai pas encore utilisé ces jambières durant une sortie à vélo, mais en les essayant simplement comme ça, elles me semblent d'excellente qualité.

Sehr gute Passform, angenehm, bin bereits zweimal damit gefahren einfach super

Produit plus que bien pour mon fils qui est en sport étude cyclisme car elles permettent d'etre bien équipé et de limiter les frais en cuissard long. Elles protègent bien du froid surtout à cette période de l'année en Normandie.

Rien à dire juste parfait.