EKOI Red rear mini LED light
We welcome your feedback !
Delivery options and returns
Shipping information to :
United States

Shipping cost £35.07
Delivery between 21/05 and 23/05
Delivery in 1 day by end of day for deliveries in the same country, 1 to 5 days by end of day in the rest of the world.
Free returns (Except sale periods)
Product info
Rear bike light: RED LED
Product features
- Rear red LED light: 2 lumens (visible at 100m)
- Easy mounting due to the elasticated element.
- 2 light modes: continuous (50h of run time) or pulse (80h run time).
- Water resistant.

- Featherweight: just 18g
Use
Multi-use: Road or MTB cyciing, running, all outdoor sports
Technical features
Supplied with 2 CR2025 flat lithium cell non-rechargeable batteries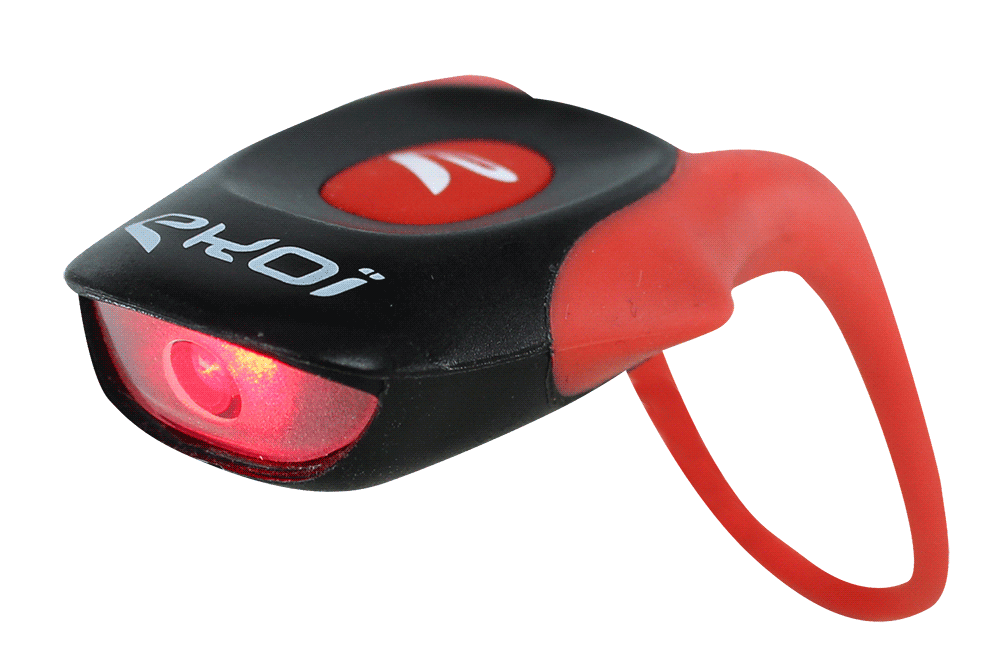 I can only give to 2 points out of 5 the design is nice the batteries compartment first is not ease to open if you loose the screw driver a coin slot would have being a lot easer like many of the major companies use second the most popular ion battery is 2032 again most popular manufacturers use and almost every retailer sales and not the 2025 the light it emits is ok it does not tell you how many metres it can be seen at so overall a bit disappointing for the Eloi mark .