Blue Yellow EKOI MTB TRAIL FOREST Helmet
We welcome your feedback !
Livraison et retour
Retour offert Hors periode de soldes : Conditions de retour
Information de livraison a destination du pays : United States

Livre entre le 28/05 et le 30/05
Delivery in 1 day by end of day for deliveries in the same country, 1 to 5 days by end of day in the rest of the world.
Prix :
£35.32
Special gift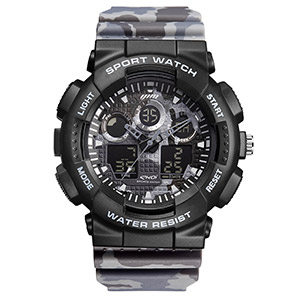 For any order over £130, you will receive an LTD EKOI WATCH
Offer valid while supplies last, based on the total amount before shipping costs.
Product info
Aesthetic, light, and protective, this is without a doubt one of the most beautiful helmets made by EKOI...
Product features
- Weight S/M 298 gr
- Vents: 16 front + 6 back.
- Enveloping shape (safety)
- Space for glasses and adapted for wearing a VTT face mask.
Use
- Mountains, woods, trails, WHATEVER YOU PREFER...
Technical features
- Full in mold design
- Magnetic buckle
- Occipital support adjustable (from low to high) by knob
- Ventilated straps
- Adjustable visor
- 2 sizes, SM (54/57 cm) or XLX (58/61 cm)


La norme CE (NF EN ISO 12312-1:2013 + ISO 12312-1 2013) est conforme aux lois en vigueur dans les pays de l'Union europeenne.
Cette norme CE 1078 n'est pas valable aux USA ( norme CPSC obligatoire) ou en Australie. Nous vous conseillons (si vous vivez hors de l'Union européenne )de vous informer sur la norme en vigueur conforme aux lois de votre pays ou de contacter notre service information produit Ekoi qui vous renseignera.
Material
- High-density EPS
- Coolmax inner foam