We welcome your feedback !
Livraison et retour
Retour offert Hors periode de soldes : Conditions de retour
Information de livraison a destination du pays : United States

Livre entre le 28/05 et le 30/05
Delivery in 1 day by end of day for deliveries in the same country, 1 to 5 days by end of day in the rest of the world.
Prix :
£35.25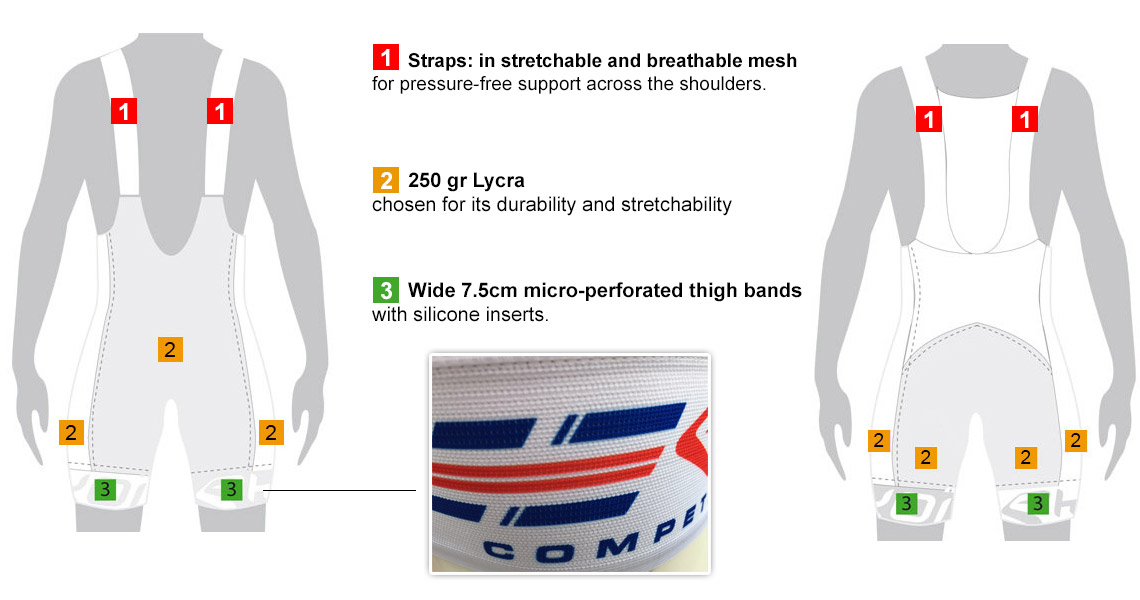 Product info
The EKOI COMPETITION11 shorts are made with lycra that is 250 grams thick, for a combination of softness, flexibility, and resistance.

Worn with EKOI PRO TEAM skins (for experienced riders with no saddle issues)
or EKOI GEL INJECTION (for riders who are more sensitive or long-distance or stage-racing riders), these are among the best in the current market.

As soon as you put on the EKOI COMPETITION11 shorts, you will immediately feel the difference; this sensation of quality and perfection of a product that perfectly adapts to your body will never leave you...
Product features
EKOI PRO TEAM Skin
- used in 2016 and 2017 by certain professional riders of the AG2R WORLDWIDE team.
- Ultra light.
- Flexibility that allows you to pedal unencumbered.
- breathable fabric that is perforated throughout its entire surface.
- dual-density foam for optimal comfort.
- Skin 100% Made in Italy.
Technical features
FABRICS : [2]
- Lycra 250 gr 80% polyamide 20% spandex
- resistance
- elasticity
- softness
- made in Italy

RUBBER BANDS MICRO-PERFORATED WITH SILICONE INSERTS: [3]
- 7.5 cm
- Super flexible, micro-perforated large rubber bands with silicone for a tension-free, perfect fit on the thighs
- made in Italy

STRAPS: [1]
- In stretchy and breathable mesh for a comfortable and efficient fit without tension on the shoulders.

SEAMS:
- thread made in Italy (CUCIRINI RAMA)
- plates and zigzag around the skin (softness, elasticity and increased strength)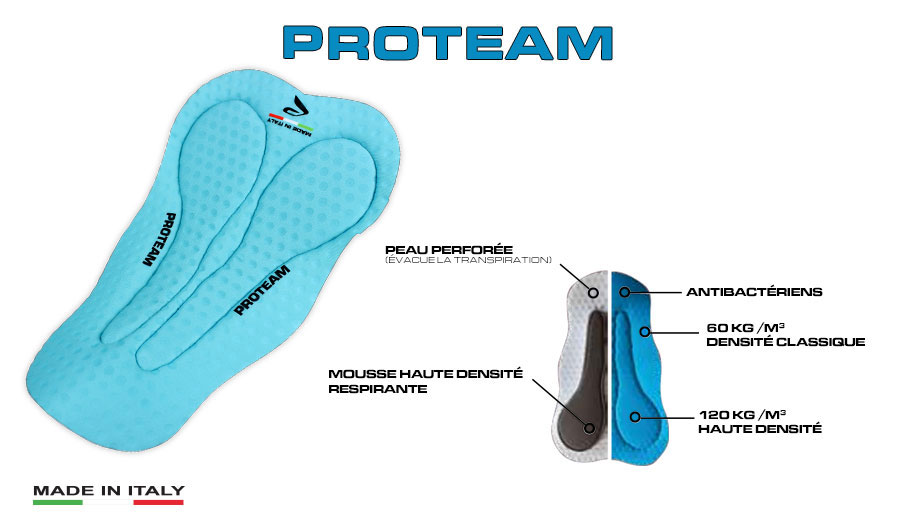 Pad

: Pro Team

Colour

: Bleu France