EKOI celebrates its 20 years anniversary and offers you 150.000 € in gifts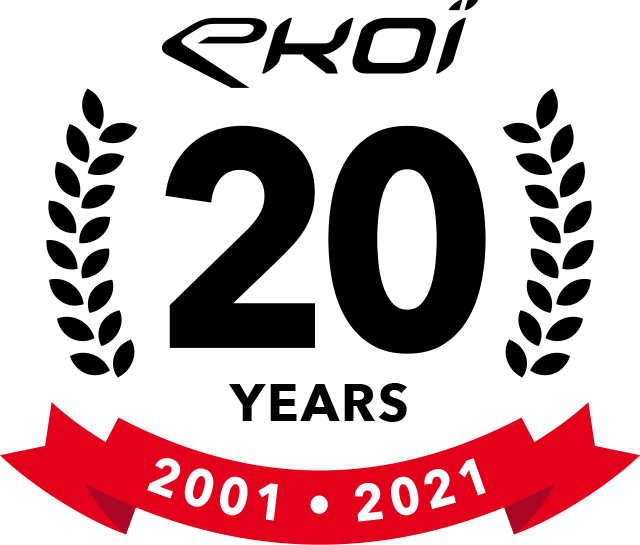 EKOI was created in 2001 and you have been loyal to us for 20 years !
We would like to thank you for being more and more numerous ... in Europe ... and worldwide.
To thank you, 150,000 € in GIFTS will be offered.
100% WINNERS // 1 gift in each order.<h3/ class="page__title">
Every day, from January 11th (15.00) to 18th, an EKOI gift will be offered in all orders (Ekoï products, gift vouchers, etc.)
The gifts will be offered randomly among more than 30 different references. No registration necessary.
Just place of your order and the addition of the gift in your order will apply. You will discover your gift when you open your pack.
Feel free to share  : photos of your gifts on our social networks with #ekoi and on our Facebook page.
General conditions of the contest: 
End of the contest on 01/18/2021.
This contest is open to all individuals aged 18 or over and resident in all European countries served by our delivery services, with the exception of SAS JCR Ekoï employees, their families, agents or any other person. professionally associated with the contest.
No consideration in cash or other will be given.
Offer does not apply on gift vouchers orders
The lot (s) will be selected randomly (via Random SQL).
The lot(s) will not be visible when order is placed
All personal data of participants will only be used in accordance with our privacy policy and our GDPR policy.
By participating in this contest, you agree that SAS JCR EKOI will send you its commercial offers, by email.
In case of refund request (partial or total of the order) the gift must be  returned with the articles of the  order.
The anniversary season selection
The complete equipment from head to toes