EKOI TRI ONE Evo Triathlon shoes
We welcome your feedback !
Delivery options and returns
Shipping information to :
United States

Shipping cost £35.07
Delivery between 22/05 and 24/05
Delivery in 1 day by end of day for deliveries in the same country, 1 to 5 days by end of day in the rest of the world.
Free returns (Except sale periods)
Special gift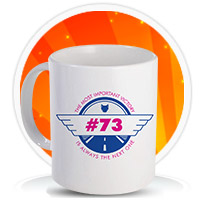 For any order over €69.99 in invoiced purchases, EKOI will give you 1 free Quickstep Collector's MUG. Offer good while supplies last.
Product features
. Ventilated sole with 8 vents
. Reinforced toe box
. Perforated tongue
. Excellent value for money
Use
For use:
All distances triathlons, for training or in competition
Technical features
. Nylon sole compatible with all standrad 3-bolt cletas (Shimano/Look etc)
If in doubt contact our product service department (phone or mail address as on the web site)
. 2 velcro straps
. Heel box to stop any heel movement
. Excellent ventilation (both shoe upper and sole)
. Lorica carbon-look for easy care (wipe clean)
. Shoe sizes (EU) from 39 to 46
Material
Sole: polyamide and glass fibre
Upper: carbon-look Lorica making water slide off the shoe



FOOT LENGHT

(see above)

EKOI Size

in cm

Size

24,5

39 Ekoi

25,1

40 Ekoi

25,7

41 Ekoi

26,4

42 Ekoi

27,1

43 Ekoi

27,7

44 Ekoi

28,4

45 Ekoi

29,1

46 Ekoi

29,8

47 Ekoi

30,3

48 Ekoi
Latest edition of our speecially-designed tri shoes for all distances