Road Shoes EKOI R4 EVO Flash 2
This new model of road shoe provides excellent power transfer to the pedals, yet they are extremely comfortable even for use on long distance rides or events. The foot is well supported within the shoe and the twin-dial lacing system offers precision closing.
Products benefits


- 3K Carbon TECH 6mm-thick ultra-light sole.
- 9/10 stiffness index
- 2 ATOP® lacing system dials
- Compatible standard 3-bolt Look / Shimano pedals
- Carbon sole with 8 vents.
- Excellent support of the heel.
- Perforated tongue for improved wicking.

- Shoe weight: 285g (in EU size 42)
Use
Use :
Road racing /Training
Material
Sole :
- 3K ultra-light composite carbon sole with excellent venting system.
- Standard 3-bolt Look + Shimano pedal compatbility.

Upper :
- Upper in perforated (optimal wicking) synthetic leather (easy care).
- Lined inner anti-bacteria treated.
- Quilted, perforated tongue.

Heel :
- Heel cup in lined Spandex Grip for an optimal support of the heel throughout the pedal stroke.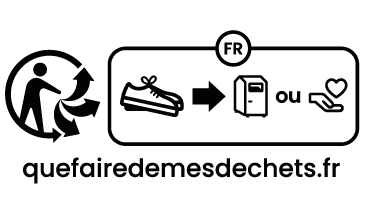 FOOT LENGHT

(see above)

EKOI Size

in cm

Size

24,5

39 Ekoi

25,1

40 Ekoi

25,7

41 Ekoi

26,4

42 Ekoi

27,1

43 Ekoi

27,7

44 Ekoi

28,4

45 Ekoi

29,1

46 Ekoi

29,8

47 Ekoi

30,3

48 Ekoi
on 24 reviews
of which 4 in your language
Michal M.

26/05/2022

Age: 35-44

Level: Amateur

Pratique: Road

I satisfied with this product .Excellent quality and comfort. Very comfortable and my rides are better than before in this shoes.



Inácio P.

17/05/2022

Age: 18-24

Level: Beginner

Pratique: Road

Classe top pour une semmelle comme ça!
tres rigide

Pyne N.

10/05/2022

Age: 45-54

Level: Advanced

Pratique: Road

Simplified boa design compared to other brands. Great for adjustments on the bike. Stiff sole and nice design showing the raw carbon. 10 out of 10 for looks. Dazzling your opponents eyes gives you a 2 second advantage when you attack

Angel R.

26/04/2022

Age: 55-64

Level: Advanced

Pratique: MTB, Road

Just got these shoes ???? and they are awesome ???? the look and comfortable I have buy so many stuff from Ekoi that I have forgotten the other brands ???? sorry about that but this Company has the best service and prices than any other company ???? and all the best ???? quality in the market..Thanks again Ekoi..