ROAD SHOES EKOI R4 EVO Blue Gara
This new model of road shoe provides excellent power transfer to the pedals, yet they are extremely comfortable even for use on long distance rides or events. The foot is well supported within the shoe and the twin-dial lacing system offers precision closing.
Products benefits


- 3K Carbon TECH 6mm-thick ultra-light sole.
- 9/10 stiffness index
- 2 ATOP® lacing system dials
- Compatible standard 3-bolt Look / Shimano pedals
- Carbon sole with 8 vents.
- Excellent support of the heel.
- Perforated tongue for improved wicking.

- Shoe weight: 285g (in EU size 42)
Use
Use :
Road racing /Training
Material
Sole :
- 3K ultra-light composite carbon sole with excellent venting system.
- Standard 3-bolt Look + Shimano pedal compatbility.

Upper :
- Upper in perforated (optimal wicking) synthetic leather (easy care).
- Lined inner anti-bacteria treated.
- Quilted, perforated tongue.

Heel :
- Heel cup in lined Spandex Grip for an optimal support of the heel throughout the pedal stroke.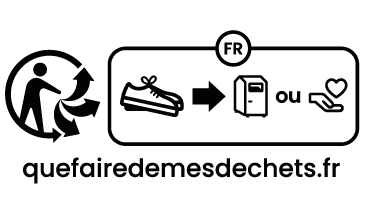 FOOT LENGHT

(see above)

EKOI Size

in cm

Size

24,5

39 Ekoi

25,1

40 Ekoi

25,7

41 Ekoi

26,4

42 Ekoi

27,1

43 Ekoi

27,7

44 Ekoi

28,4

45 Ekoi

29,1

46 Ekoi

29,8

47 Ekoi

30,3

48 Ekoi
on 2 reviews
of which 1 in your language
John P.

25/06/2022

Age: 45-54

Level: Advanced

Pratique: Road

This is my second pair of R4s. That should tell you what I think of these! Incredible value and they look and work great. Super adjustable and easy to adjust. Fit well.