EKOI AR13 white / black helmet
The EKOI AR13 helmet combines an aerodynamic design, low weight (just 220 g in size S/M) and air circulation (13 vents). It has been specifically designed to be the most aerodynamic as possible, despite its multi-discipline (road / MTB / Triathlon / TT's) use. Our design team came up with this design following extensive testing in the wind tunnel. It's a helmet for all seasons (even in very high temperatures)
Products benefits
- aerodynamic
- Occipital bone (height) adjust system for the perfect fit
- Available in 10 different colours
- In Mold shell
- 13 vents.
- Insect net.
- Both straps are adjustable under each ear.
- Perforated occipital bone (height) adjust system with notched dial for fine adjustments.

- Helmet weight in size S/M 220 g and in size L/XL 230 g
- S/M (55/58 cm) / L/XL (59/61 cm)

- Approved to EU standards
- Homologué normes CE

La norme CE 1078 est conforme aux lois en vigueur dans les pays de l'Union européenne.
Nous vous conseillons (si vous vivez hors de l'Union europeenne) de vous informer sur la norme en vigueur conforme aux lois de votre pays ou de contacter notre service information produit Ekoi qui vous renseignera.
Use
For use: Road, MTB or triathlon / racing or training
Material
THE EU standard (NF EN ISO 12312-1:2013 + ISO 12312-1 2013) is conform with laws in each of the EU member states.

This CE 1078 standard IS NOT VALID in USA (where the obligatory CPSC standard applies) or in Australia. We therefore advise you (should you live outside the European Union) to establish and read the standard that applies, as per the law, in your own country, alternatively, you can contact our Product Information service who will be pleased to provide you the necessary information.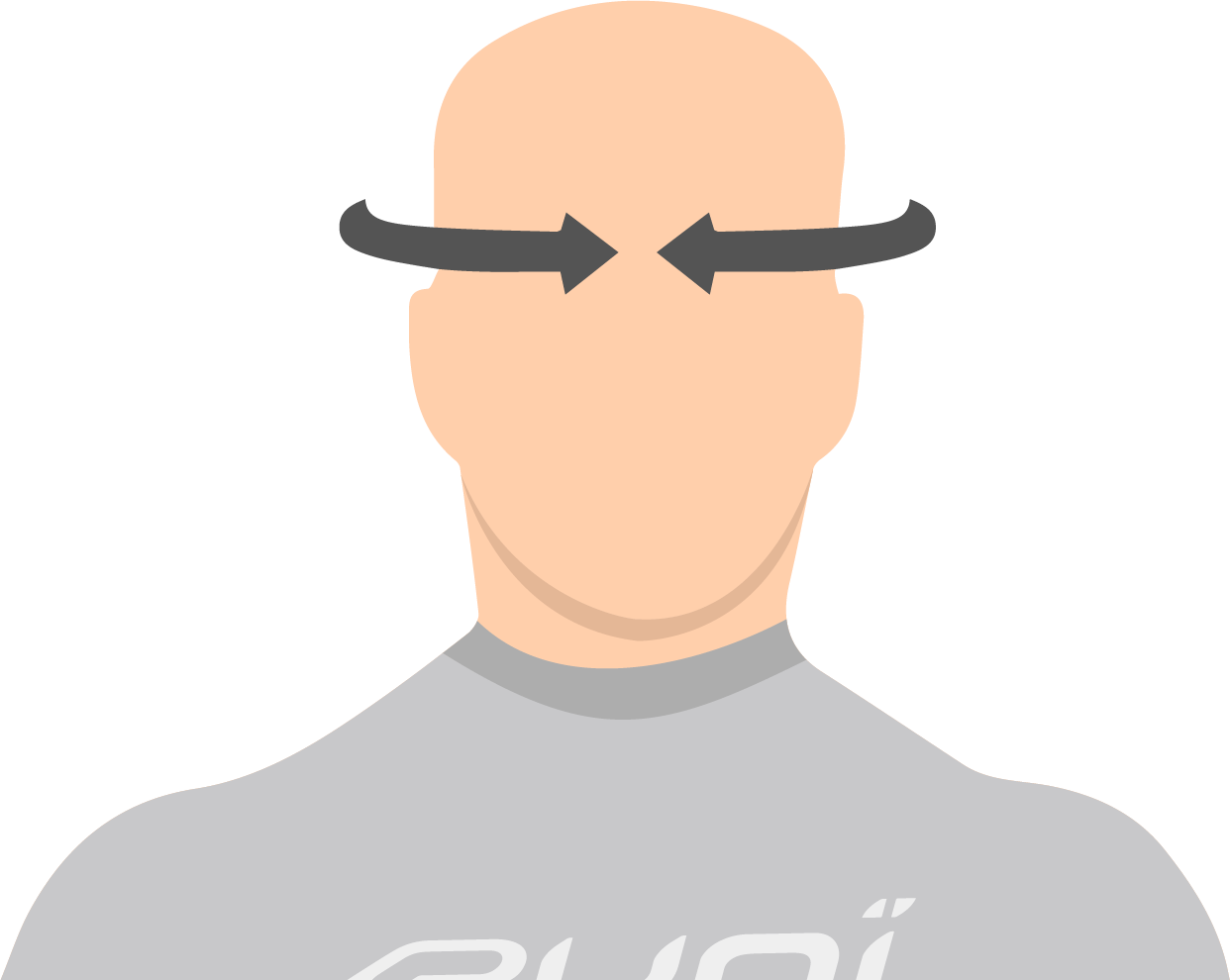 | | |
| --- | --- |
| S/M | 55-58 cm |
| L/XL | 59-61 cm |
on 436 reviews
of which 25 in your language
Michael O.

10/03/2022

Age: 35-44

Level: Expert

Pratique: Road, Triathlon

Best fitting helmet I've owned. As if they scanned my head and made it for me. Worn on long spins and for racing.

Michael C.

19/01/2022

Age: 45-54

Level: Advanced

Pratique: Road

I already own an AR13 helmet and like it so much I decided to buy a second one. I have a large head and this helmet fits well without looking like a mushroom. Great value and good quality.

Richard D.

14/10/2021

Age: 18-24

Level: Advanced

Pratique: Road

Evan F.

01/12/2020

Age: 35-44

Level: Expert

I'm thrilled with the light weight and comfort

I initially liked the look of this helmet, but now I'm mostly thrilled with its light weight (makes a more noticeable difference than I expected) and comfort. It fits my 57cm head well in s/m. The vents are also perfectly positioned to accept sunglass temples, which is a nice touch.

Darwin G.

24/11/2020

Age: 45-54

Level: Advanced

This helmet gives me a sense of safety, feels light and almost forgot I was wearing it. I looked in every shop window I passed for a glance, beautiful to look at too.
I was very slightly disappoint that it didnt have the magnetic buckle though, bit that's no prob at all. I love this helmet.

Diana M.

10/10/2020

Age: 65+

Level: Advanced

Excellent product, love it and it replaces my old eKoi helmet , bought from you at the Marmotte on the top of Alpe d'Heuz 5 years ago!

I was initially worried this would be too small for my ~58 head, but it fits perfectly with a little space to still adjust a snug fit. Extremely comfortable and light.

Andy kent/sussex - angleterre

C'est Bonne. Excellent fit, very light and streamlined.
Great quality - SVP.


If you're looking for a real Professional helmet this is your best buy

It's cool, but it doesn't just fit the Japanese head.But I like it.

It's cool, but it doesn't just fit the Japanese head.

The helmet is super light and fits well - beyond my expectations. The dial, which has been described as 'cheap' looks quite average to me. I have been wearing it for only a few rides, but so far I don't regret the buying.

Great design and it is very confortable. I recommend it

A first class Helmet. nice design and great quality.

shipping was on time.

Have to say this is a great helmet for the price, I find the fit really good I forget I've got it on, I have no problem with my sunglasses snagging or catching the helmet or frame.
The mesh on the front of the helmet is great it stops things with wings and stings from getting in, but air flows through no problem.
At first the strap fastening had me confused,(it's magnetic) but once I used it, it becomes intuitive and easy to unfasten and fasten.

I would recommend this helmet without doubt.

Light helmet which has a very low profile and sleek design. The magnetic closing mechanism works well and the straps, although long, are fully adjustable. I cut mine down a little as the strap cover that comes with the helmet was a bit too bulky for my tastes so i just make do with the elastic retaining loop and stick the loose end under that.

I'd say the helmet definitely fits true to size and the retention mechanism offers firm and even pressure around the whole of the circumference of my head. Might not be the same if you have a square head but as mine isn't it works fine!
I got this at a substantial discount from Ekoi and the despatch was very speedy. The packaging wasn't excessive either and in these rightfully environmentally conscious times that is a good thing.

Of course the main point of a helmet is that it protects your head in the event of a crash. I'm pleased to say that I can't report back on that quality and that I hope I never have to. However, from appearances and from the fact that it meets international safety standards, i'd expect the helmet to do what its intended to do should that become necessary.

Thoroughly recommended.

Great helmet, very light en superb fit.

Very nice easy fit helmet with a vey useful insect-screen inside.

Has all the features, weight and comfort of a helmet double or triple it's price. A fine addition to any cycling kit.

great product, excellent value for moneyrnnice design toorngood job!

Excellent fit. light. great value.

Decided to try Ekoi after seeng the helmets used by AGR2 pro team. I bought two they're so good!

Great helmet at a great prjce

Great service, great product

I love this helmet and I love the quick and highly efficient service.

Casco ekoi ar13 bianco nero lucido

The size M is very small.I asked for replacement with bigger size. Still waiting for the new helmet.I hope with the new size to be able to use it.

Perfect fit, light, fast, aero and well vented so no overheating. Absolutely love it