EKOI VIP Club
What is it?
Do you love us? Ekoi loves you even more!
Because for us cycling is first and foremost a philosophy of life. We have created a community around a single passion.
Ekoi gives you the opportunity to go further in the adventure with its VIP Club.
Exclusives, events, pre-orders, personalized gifts, reserved only for our members.
Join a community of passionate cyclists.
Benefits
Move up and discover a world of benefits
How to be part of it
To do this, it couldn't be easier.
Each order on the Ekoi.fr website will automatically earn you points*.
As soon as you have collected enough points, you will join the Club and can start enjoying your benefits.
And the more you earn, the more we want to make you happy.
Nothing goes to waste, everything adds up!
Exclusive VIP Range
Discover a whole range thought and specially designed for you VIPs.
A range that is reserved for you, priority access to our most anticipated products.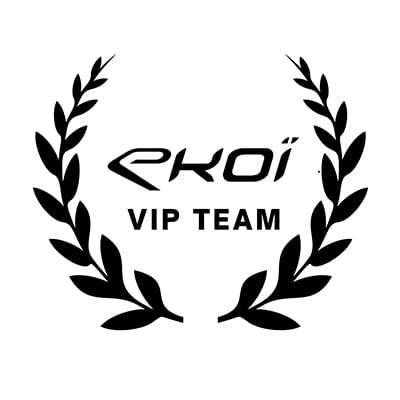 "Because we need to know how to thank our most loyal customers"
What are the EKOI Vip Club Advantages ?
4000 Points

8000 Points

15000 Points

Access to VIP collections

For Club members only 

Access to VIP collections

For Club members only 

Access to VIP collections

For Club members only 

Monthly newsletter

Monthly newsletter

Monthly newsletter

20% off on Ekoï Racing products

(excluding promotions and gift vouchers)

25% off on Ekoï Racing products

(excluding promotions and gift vouchers)

30% off on Ekoï Racing products

(excluding promotions and gift vouchers)