Model available with corrective lenses for your eyesight

Recover the pleasure of riding in comfort and safety... Go even further in the PERSONALIZATION of our EKOI models with a screen perfectly adapted to your eyesight.
The EKOI sport optical is a new way to enjoy the pleasure of riding.
Like Guillaume MARTIN, Jesus HERRADA... trust EKOI to ride with corrective lenses that fit your vision.
How to order your eyeglasses ?
You just have to order via the configurator and transfer us your prescription after your spend
Order your EKOI eyeglasses
Having good vision is essential for working, reading but also for riding in races or training.
This model has been designed to allow you to ride a bike or practice another sport with corrective lenses perfectly adapted to your eyesight which is particularly important for your safety and visual comfort.
Product pluses
- Frame adapted to the practice of sport.
- Specific frame adapted to the fitting of corrective lenses adapted to your eyesight.
- Very competitive price.
Features
- Sport frame designed for corrective lens fitting.
- Adjustable temple tips and nose bridge for an optimized fit on the face.
- Frames and temples with vents (anti-fogging).
FAQ. EKOI SPORT OPTICAL
All the answers to the questions you may have on our corrective eyeglasses
on 1 reviews
of which 0 in your language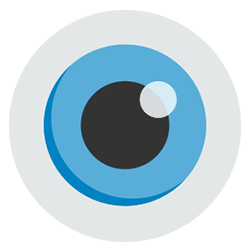 click here !
To find important information regarding corrective lenses