EKOI PREMIUM 80, less openwork... more spherical
Very similar to the EKOI PREMIUM 70 model the new EKOI PREMIUM 80 goggle differs only in that it has a less openworked screen shape and a more spherical design.
Product Pluses:
- High quality made in Italy screen with 8 vents to promote air flow and avoid fogging.
- Weight: very light: 29 gr.
- Adjustable temple tips: support and comfort.
- New pair of optional + short temple tips.
Features:
- Highly protective and wraparound unbreakable polycarbonate screen
- Adjustable nose bridge for an optimized fit on the face.
Screens:
- MIRROR SCREEN Category 3: to be worn in the summer to protect against brightness.
The screens are made of unbreakable polycarbonate and provide 100% UV protection.
The smoked screens will filter out sunlight up to 92%.
The smoked screens have a mirror-like sheen that accentuates the protection of the eyes against brightness.

- REVO SCREEN Category 3: to be worn to combat strong light.
This screen is recommended for light and sensitive eyes.
The screens are made of unbreakable polycarbonate and provide 100% UV protection.
The REVO sunscreens will filter out up to 95% of the sun's light.
The REVO screen shades available: GOLD / RED / GREEN / BLUE.


- P PHOTOCHROMITIC SCREEN Category 1 to 3: tints or brightens depending on the light. It adapts to changing weather conditions (cloudy, rainy or foggy) ...
Available with corrective lenses and optical insert:

Recover the pleasure of riding in comfort and safety... Go even further in the CUSTOMIZATION of our EKOI models with optical inserts and lenses perfectly adapted to your eyesight.
The EKOI Sport Optical is a new generation of eyewear.
Like Guillaume MARTIN, Jesus HERRADA... trust EKOI to ride with corrective lenses that fit your vision.
How to order your eyeglasses ?
You just have to order via the configurator and transfer us your prescription after your spend
Order your EKOI eyeglasses
To be clipped onto the nose bridge.
Dimensions for glasses: - max inner height: 23mm / max inner width: 46mm

Dimensions of the PREMIUM 80 lens:

Composition:

- Unbreakable polycarbonate screen.
We advise you (if you live outside the European Union) to inform yourself about the standard in force that complies with the laws of your country or contact our Ekoi product information department for further information.
p>
on 108 reviews
of which 7 in your language
Ihorys C.

14/08/2022

Age: 45-54

Level: Expert

Pratique: Road

Otero O.

26/11/2021

Age: 45-54

Level: Advanced

Pratique: Road, Triathlon

The quality and service is number one !!!

Brendan M.

05/11/2021

Age: 55-64

Level: Advanced

Pratique: Road

Great set of glasses that provide complete eye cover and good peripheral vision. What I like best is that they are compatible with lens insert so I either use contact lenses or the insert depending on the ride I'm planning that day.

Calin P.

08/06/2021

Age: 45-54

Level: Amateur

Nice design. Good lenses. Ergonomic shape.
The shape of the arms can be improved because it does not provide stability and glasses slides forward

Mark A.

24/04/2021

Age: 55-64

Level: Advanced

They are photochromatic so one lense works. Large and protective. Light weight & vented so no condensation. Good price too.

Jakub S.

03/03/2021

Age: 25-34

Level: Amateur

Looks outstanding but lacks in finishing quality

The glasses are looking just marvelous and photochromic lenses are quite nice, maybe to reflective from the inside in some points. They don't fog up so easily as well! The color coating on the plastic parts could be better, some parts are a bit different shade, but Ekoi said it's only the issue for the limited reflective chrome coloured versions, what disappoints me... The look I will rate for 6 out of 5 !!, but the quality just 2,5/5 regarding the price... It would be nice to buy spare parts like frame parts, not only the lenses.

Jon M.

21/01/2021

Age: 55-64

Level: Beginner

Quick delivery after ordering, very pleased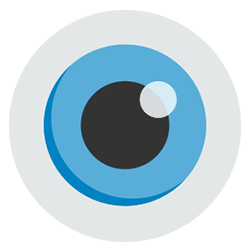 click here !
To find important information regarding corrective lenses