Heating Winter Gloves EKOI HEAT CONCEPT 5
It's the perfect glove to fight cold (up to -20 °). The glove is waterproof, breathable & specially designed by EKOI to cycle in winter.

The temperature control knob allows you to regulate the degree of heat & a charge indicator allows you to manage your battery life.
Products benefits


- Efficient down to - 20 °.
- 3 temperature levels with adjustment switch :
- 1 pressure: RED LED 40 ° (autonomy of 1.5 hours maximum).
- 2 successive pressures LED ORANGE 35 ° (autonomy of 2.5 hours maximum).
- 3 successive GREEN LED 30 ° (autonomy of 4 hours maximum).

- Indicator for charge level of the battery
(4 red bars = 100%)
(3 red bars = 75%)
(2 red bars = 50%)
(1 red bar = 25%)

- Waterproof and breathable membrane to effectively fight against cold & humidity.
- Soft, non-slip palm for perfect handlebar support.
Use instructions :
- In case of rain we do not recommend using the heating system.
1) It is necessary to fully charge the batteries before the first use
- Plug in the charger (the charging LED lights GREEN)
- Then connect the 2 batteries to the charger, the charging starts automatically and the charging light stays on during charging. (The LED turns RED this indicates that your batteries need to be charged)
2) The charging time is approximately 2 to 4 hours depending on the charge level of the battery.
- When the battery is fully charged, the charging stops automatically and the LED of the charge indicator turns GREEN.
3) Disconnect the batteries from the charger & reconnect the batteries to the glove connector, place each battery in the designated slots and close the pouch correctly. 4) Press + for 3 seconds to switch the heating system on or off.
- TURN on your gloves without putting them on for 3 minutes before going so that the gloves warm up & your hands are perfectly protected from the cold during your ride.
- We advise you to start your output in GREEN mode and switch to ORANGE then RED mode as you feel that the outside temperature drops.
----------------------------
IMPORTANT SAFETY INSTRUCTIONS:
- In case of rain we do not recommend using the heating system.
- DO NOT LOAD HEAT CONCEPT items with ANY OTHER charger than the one supplied.
- DO NOT INSERT metal or other objects into connectors or receptacles as this may damage HEAT CONCEPT articles.
- DO NOT BRING modifications to HEAT CONCEPT products (gloves or shoe covers).
- NEVER remove the protective film from the batteries
- you risk an explosion if the polymer batteries are not handled properly. We decline all responsibility in case of non-compliance with these rules.
- Palm:
- Synthetic coating: easy maintenance / durability / flexibility.
- Anti-slip silicone inserts for perfect grip of the handlebar in dry weather or in the rain.

Glove top:
- Internal waterproof & breathable membrane
- Frills at cuffs to avoid air in
- Velcro closure.
- Closure with elastic strap for a better fit of the glove.
- Palm with non-slip silicone inserts
- 4 sizes: S / M / L / XL

- Removable rechargeable batteries (Supplied with main charger).

CAUTION: IT IS IMPERATIVE TO USE ONLY THE CHARGER provided with the product to charge your batteries. We do not accept any liability for failure to comply with this rule.
- 2 year warranty gloves and batteries.
Use
- Effective down to - 20 °
- Road or MTB

We advise you to preheat your gloves in GREEN mode, without putting them on for 3 minutes before going on the road so that your hands are warm from the beginning of your ride ; then we advise you to keep the GREEN mode until you feel cold. If you start to get cold fingers go to orange then red if cold is felt again

Press + 3 seconds to turn on/off the heater.

Upon your return we advise you to put your batteries back in charge (around 2 to 3 hours) in order to anticipate your next winter ride.
Material
- Top: 94% polyamide and 6% elastane.
- The palm: 50% polyester and 50% nylon.
- The lining: 100% polyester.

CHARGER info:
- INPUT AC100 / 240V charger (50 / 60Hz-1.0A)
- OUTPUT DC8.4V / 1200 mA charger
BATTERY Info:
- 7.4 V lithium polymer batteries: LI -PO 2200 ah
- DCP: DC 8,4V 1200mA
- MAX output power 15W
Washing instructions
To ensure maximum battery life, the batteries must be fully charged and stored in a dry place at room temperature.

In case of heavy rain we advise you to turn heating off

For the maintenance we recommend cleaning with a damp cloth & sponge after removing the batteries.

Do not use a washing machine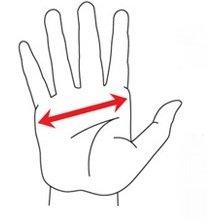 SIZE

(cm)

SIZE

EKOI

< 8
S
8 à 9
M
9 à 10
L
10 à 11
XL
on 180 reviews
of which 5 in your language
Robin S.

01/12/2020

Age: 45-54

Level: Amateur

On these cold days, the high neck thermal base layer is my go to, I liked it so much I bought another 3 pairs to take me through Winter in the UK.

Fit nicely... well thought out.. they work

I usually use winter cycling boots. I only bought these to take me into free postage and they were in the sale. I don't use my winter boots now... very good product...i wouldn't use them for off road riding..i think they might tear

I have used the Heat Concept winter overshoes for two seasons with great success. The warmth provided allowed me to cycle through all but the coldest weather here in central Canada. I usually ride for an hour at -10c. With that as a reference point I purchased these gloves and recommended them to three of my friends. Unfortunately the gloves do not provide the same amount of heating as the shoe covers. They are barely warm enough at 0c for one hour. Battery life seems ok but the insulation or heat output are not adequate. The gloves may work better for cross-country skiing where the heat loss to wind is not a factor. We will continue to use them but will need to use a glove or mitt over top to retain warmth. I have used heated glove liners from "Power in Motion" a Canadian based company out of Calgary AB that are used with an insulated glove over top that work well.

Bought these for the approaching winter and they have done a great job of keeping my hands warm so far, down to temperatures of around 3 degrees C. Deliver time was excellent from Ekoi - from France to the UK in under 24 hours. Merci beaucoup.

Gloves are big step up from last year's version

The Battery position is in a much better place at the front of the wrist rather than the rear on last years so much more comfortable. Am finding my thumb gets cold on one hand so its either my circulation or the heating parts missed that area. But overall I like these much more with these design changes.