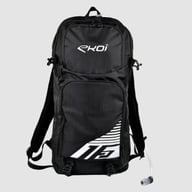 - 2L water bag maintained at temperature thanks to its isothermal location
- 16L capacity : 1 large compartment, 2 pockets, one of which has internal mesh storage, 2 pockets on the abdominal strap
- Attachments for helmet and protections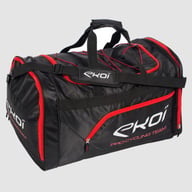 - Housing for 2 helmets maintained by an elasticated cord on the bag upper.
- Side pocket for shoes or dirty gear.
- 4 different compartments.